QUETTA: Police in arrested Quetta doctors, paramedical staff who were protesting near the Red Zone for lack of protective equipment to treat coronavirus patients according to the Young Doctors Association (YDA).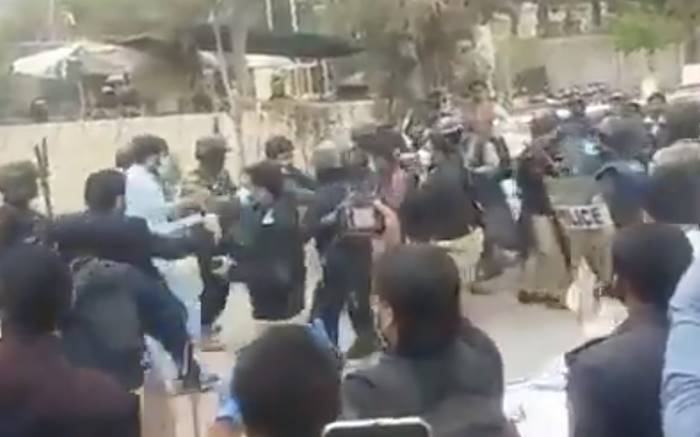 According to the Young Doctors Association (YDA) the protesters were baton charged by the police and security forces before dozens of them were arrested.
Read more: Sindh Govt issues burial guidelines for coronavirus patients.
The Inspector Genertal Police (IGP) Razzaq Cheema confirmed the news of the arrest although he said nothing about baton charge accusation made by the YDA. IGP Razzaq Cheema said:
Yes, the police arrested dozens of protesting doctors today,
The president of the Young Doctors Association (YDA) Dr Yasir Khan announced a boycott of young doctors saying:
We suspend all our services following highhandedness of police,
People have taken to Twitter with hashtag #ProtectDoctorsOfBalochistan to criticize the Balochistan police for their action and arresting of doctors for demanding basic protective equipment in the fight against COVID-19.
Read more: COVID-19: Punjab lockdown extended till 14 April.