The Pakistan Tobacco Company (PTC) has issued a list of the latest cigarette prices in Pakistan after the Federal Government hiked General Sales Tax (GST) and Federal Excise Duty (FED) in order to recover the budget deficit and meet the demands of the International Monetary Fund (IMF) to resume the loan programme.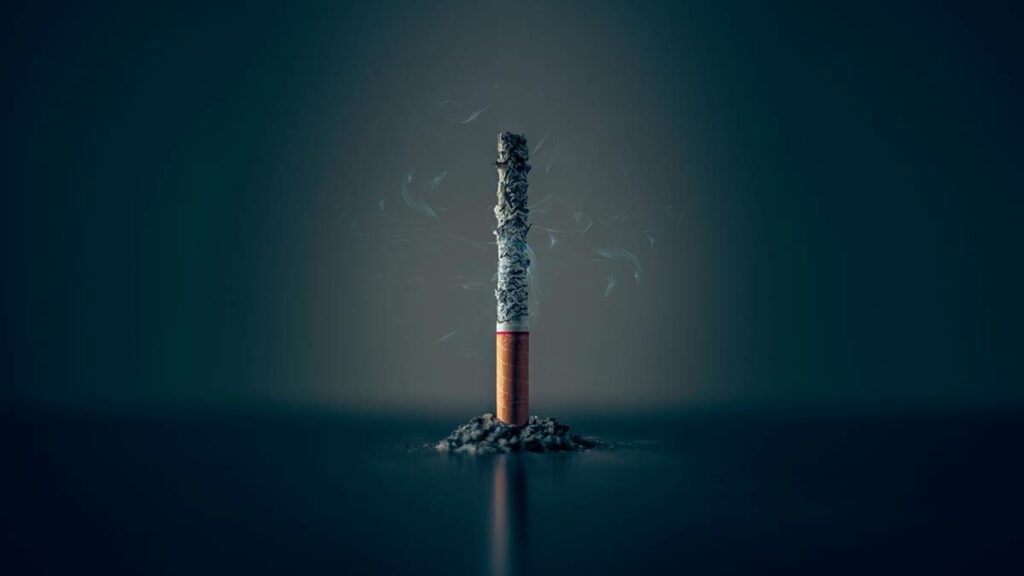 All famous cigarette brands like Dunhill Lights, Dunhill Switch, Benson and Hedges, Gold Leaf, Dunhill Special, John Player, Capstan Filter, CBPM Original, Gold Flake, and Embassy Filter have increased their prices following hike in GST and Federal Excise Duty (FED).
Cigarette Prices in Pakistan
| Brands | Price Per Pack (PKR) |
| --- | --- |
| Dunhill Lights 20HL | 478.79 |
| Dunhill Switch 20HL | 522.29 |
| Benson and Hedges 20HL | 479.93 |
| Gold Leaf 20HL | 482.65 |
| Dunhill Special 20HL | 479.39 |
| John Player 20HL | 210.16 |
| Capstan Filter 20HL | 210.76 |
| CBPM Original 20HL | 211.74 |
| Gold Flake 20HL | 211.74 |
| Embassy Filter 20HL | 211.74 |
The above mentioned prices are retail prices of the cigarettes per pack, while the complete prices are given in the list below. However, it bears mentioning that shops are keeping their own profit and selling the cigarettes at slightly higher prices.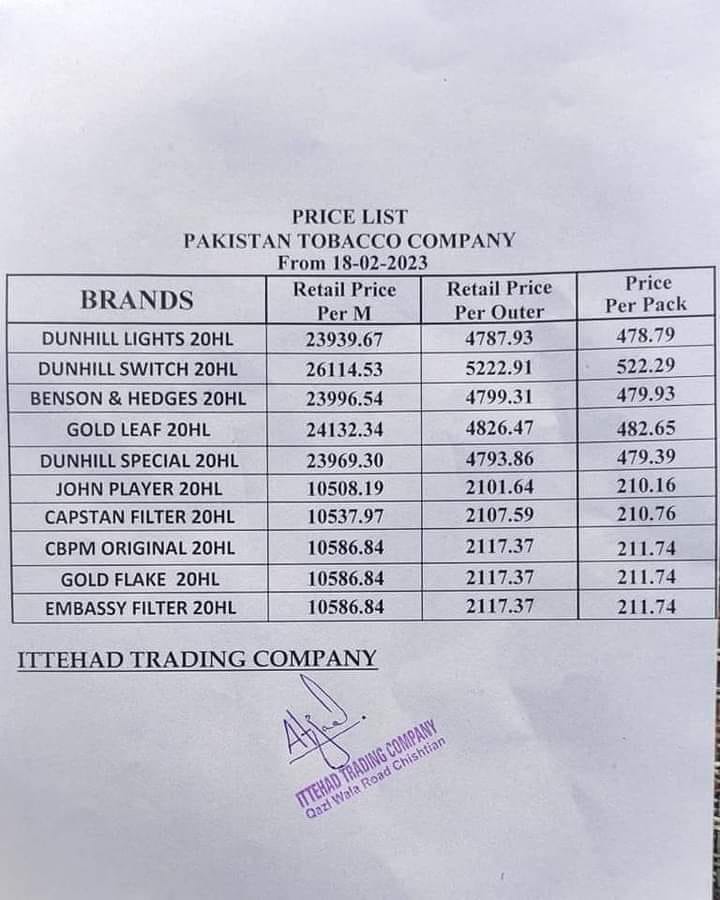 It is pertinent to mention that everything in the country has become more expensive, including some everyday basic items as the Federal Government has hiked General Sales Tax (GST) on standard items to 18%, while luxury items will be charged 25% GST.
Meanwhile, the Federal Excise Duty (FED) has been raised on a lot of items considered unnecessary by the Federal Government.
Read more: Govt Presents Mini-Budget to Meet IMF Demands.
Follow INCPAK on Facebook / Twitter / Instagram for updates.