Google is a very strange place and obviously a biased source of information but while keyword researching we came to know Chief Minister Shahbaz Sharif's english name which hardly anyone knew about this.
The Chief Minister of Punjab Mr. Shahbaz Sharif's english name is "To Pruduce" according to Google Translate. Seriously !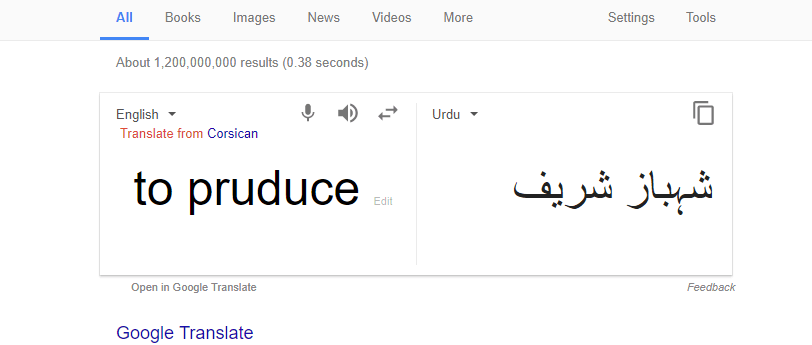 after doing a little in-depth research, we tried Chief Minister to Pruduce and guess what was the answer.
Since millions of people uses Google Translate and Google stands as one of the authentic source of information – we have a reason to believe  Chief Minister to Pruduce is Wazir e Ala Shahbaz Sharif.
So next time call him Mr. To Pruduce ;)
Try out google translate yourself
Thank you Google now I know everything.