The total novel coronavirus (COVID) cases in Pakistan hit 645 and this number does not seem to be slowing down. Apart from the rising number of cases another coronavirus death has been confirmed in Khyber Pakhtunkhwa (KPK) because of the virus.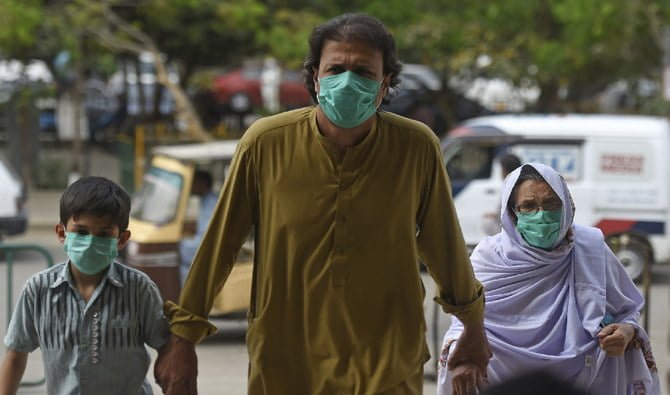 Two days ago the Health Minister KPK Taimur Khan Jhagra said that a woman had passed away who arrived from the Taftan Quarantine facility to DI Khan and gotten sick. Although it wasn't confirmed at that point whether the death was coronavirus related as her tests results did not come in yet.
Read more: Sindh Govt to impose Complete Lockdown from Midnight.
However, The Adviser to the Khyber Pakhtunkhwa Chief Minister on Information Ajmal Wazir has confirmed that the death was due to coronavirus and the tests of the woman have come back as positive making it the fourth death by the virus in Pakistan and the third death in KPK.
Earlier a 77 year old COVID-19 patient had passed away in Sindh who was said to be a cancer suvivor and had diabetes and hypertension when he contracted the virus.
The total number of cases in Pakistan are now reported to be 645 and here is a break down of the coronavirus cases throughout the the country. These are the latest reported figures as of 1:00 pm on 22 March 2020 however there may be some discrepancies.
Coronavirus (COVID-19) cases in Pakistan:
| | | |
| --- | --- | --- |
| Province | Number of cases | Deaths |
| Sindh | 292 | 1 |
| Punjab | 152 | |
| Khyber Pakhtunkhwa | 31 | 3 |
| Balochistan | 104 | |
| Islamabad | 10 | |
| Gilgit Baltistan | 55 | |
| AJK | 1 | |
| TOTAL | 645 | 4 |
Sindh has been most affected with the coronavirus and according to CM Murad Ali Shah, the province is moving towards a lock down to curb the spread of the virus and the decision will be made later today.
Other provinces like Punjab and Balochistan are also moving towards a lock down and the army is being requested to provide aid in civil administration under Article 245 to help in dealing with the coronavirus outbreak.
Coronavirus cases globally have crossed 308,000 and deaths have crossed 13,000 with Italy reporting 793 deaths in the last 24 hours. Europe has become the new epicenter for the virus and the United States is not that far behind with more than 2,500 cases in the last 24 hours.
China however has gotten a handle on the situation and the number of new cases has declined significantly with only 46 coronavirus cases reported in the last 24 hours.
Read more: Section 144 Imposed in Islamabad for 15 Days.
Follow INCPAK on Facebook / Twitter / Instagram for updates.