As the coronavirus outbreak gets worse with more and more people getting infected, the government of Pakistan has launched a coronavirus WhatsApp helpline for the public.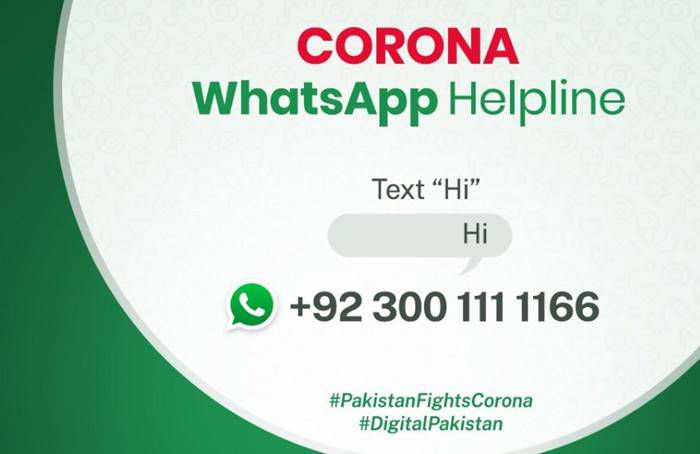 The helpline has been made to provide the latest and credible information of the coronavirus, up-to date statistics, awareness of the matter and information on the nearest labs for COVID-19 testing.
Read more: Coronavirus: Pakistan Railways turns train coaches into Quarantine Wards.
To make the coronavirus WhatsApp helpline usable for everyone, it has been made in seven languages that include English, Urdu, Punjabi, Pashto, Sindhi, Balochi and Kashmiri.
How to use the coronavirus WhatsApp helpline?
Save +923001111166 into your phone.
Open WhatsApp and send a message with "Hi"
Choose your language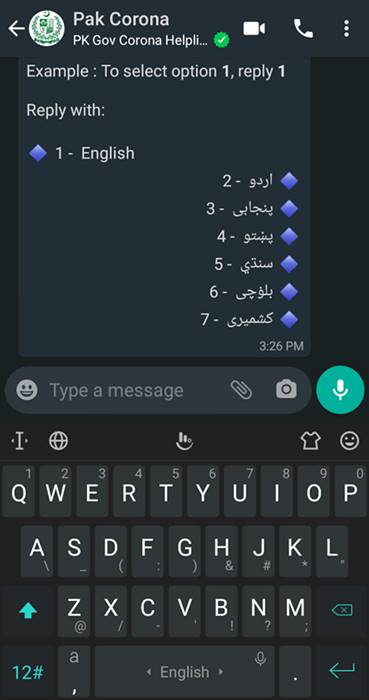 After you send the first message with "Hi", you will be prompted to choose your language after which you will get further options and you can select them according to what you're searching.
Based on the question you ask you will get a response accordingly through a text response, a video or even a link leading to a page with more information.
This service will answer questions about the COVID-19 virus, its symptoms that you can experience and including ways to protect yourself and cautionary measures. There are a lot of educative videos accessible by the Health Ministry and information on the nearest labs that are performing COVID-19 testing.
Read more: Govt of Sindh: Private schools must pay teachers full salary.
Follow INCPAK on Facebook / Twitter / Instagram for updates.