New details have been revealed regarding Dr Maha Shah suicide case which has taken social media by storm. Pakistani actress Ushna Shah has also expressed her concern over the incident demanding justice for the late doctor and social media influencer.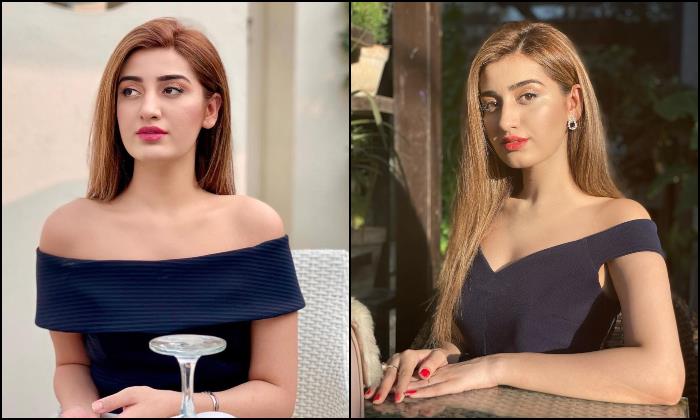 Dr Maha Shah died of a gunshot wound to the back of the head and while the family claims it is a suicide, the police has also been skeptical of the incident.
The family of the deceased lady doctor and social media influencer has however, requested police to not probe into the matter which makes the whole alleged suicide even more suspicious.
Read more: Doctor & influencer Maha Shah allegedly commits suicide.
Sindh police has sent a team to Mirpurkhas where the body of Dr Maha Shah was taken by her family for burial. The police will further question the family regarding the matter after which it will likely be concluded whether the incident was a suicide or murder and a case will be registered accordingly.
Details have also been revealed about the weapon used in the incident and according to Express News, the pistol was licensed to a man named Saad Naseer and bought from Bashir Khan Trading Company in 2010. An investigation has been launched to locate the owner and determine his relationship with Dr Maha Shah.
Furthermore, in an interview ARY News, a colleague and old friend of Dr Maha Shah revealed that he knew about the domestic issues that were stressing the deceased however, nothing had ever pointed towards her being depressed.
According to her colleague, the deceased had talked about getting a firearm for security reasons as she commuted during late hours due to her profession. However, there is no confirmation whether she had actually gone through with it.
Ushna Shah wants justice for Dr Maha Shah
Pakistani actress Ushna Shah has taken to Twitter regarding the incident expressing her concerns over the matter demanding justice for Dr Maha Shah.
In a Twitter post, the Pakistani actress wrote:
In Pakistan, it is not uncommon for women to be killed in domestic or honor disputes and for their murders to be ruled as suicide, with no justice served.

Please! Don't let this young doctor be added to that statistic.
Ushna Shah then expressed how a gunshot wound to the back of the head cannot be self inflicted and asked Sindh police to not disappoint in the investigation. The actress wrote:
Gunshot wounds to the back of one's head cannot be self-inflicted. Sindh police please do not disappoint.
The matter seems mysterious in the fact that the family denied any legal proceedings into the matter and not even allowing a medical examination that would have been able to determine if the Dr Maha Shah committed suicide.
More details are likely to follow once the Sindh police take statements from the family in Mirpurkhas and registered the case accordingly.
Read more: Justice for Nadia Ashraf – Doctoral student commits suicide.