Rawalpindi authorities have announced that all public and private educational institutions, including schools, colleges and universities will remain closed closed tomorrow (10 November 2022). UPDATE: Educational Institutions in Rawalpindi are open tomorrow (11 November 2022) and there has been no order for closure.
Read more: Fact Check – Educational Institutions Are Open in Rawalpindi Tomorrow.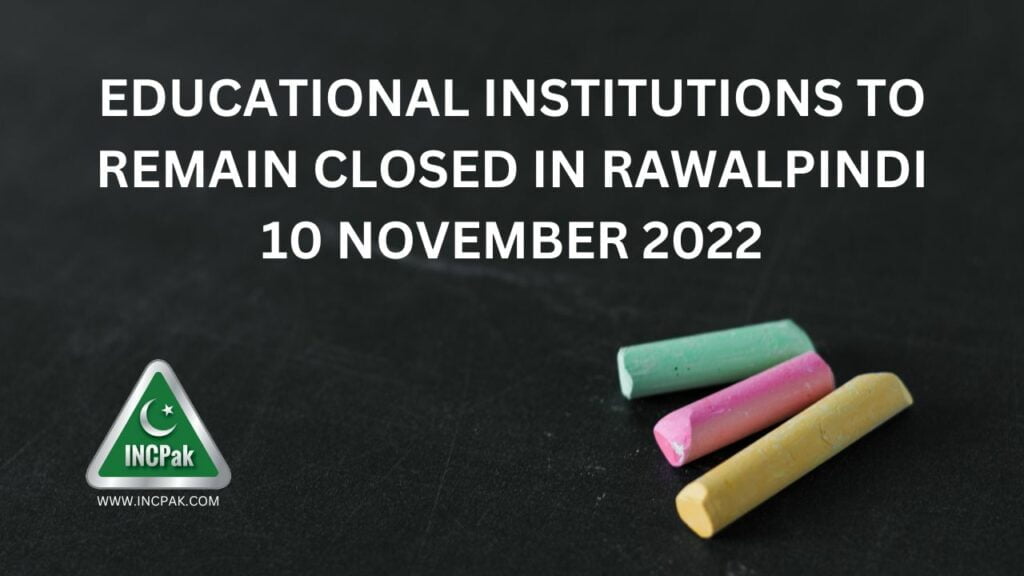 The announcement was made by Deputy Commissioner Rawalpindi, Captain (R) Muhammad Anwar ul Haq, on social media, where he shared the official notification.
"Due to prevailing law and order situation of the country, the competent authority has decided that all Educational Institutions (Government as well as private) situated within Tehsil Rawalpindi only shall remain closed tomorrow [10th November 2022]." the notification read.
This is a copy of the notification: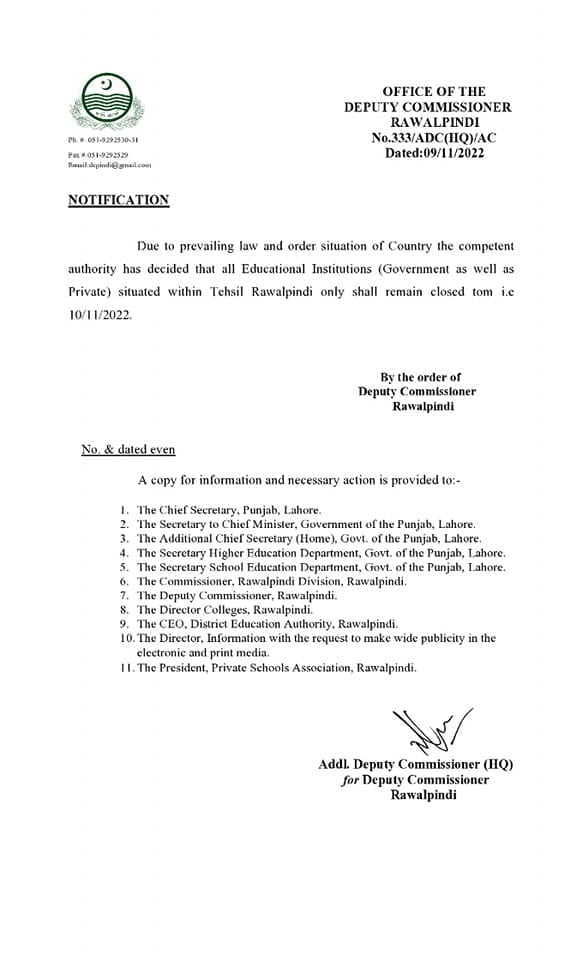 It is pertinent to mention that several protests are taking place across the country after Pakistan Tehreek-e-Insaf (PTI) Chairman and Former Prime Minister, Imran Khan was shot in a failed assassination attempt during Haqeeqi Azadi Long March in Wazirabad.
Therefore, Rawalpindi Deputy Commissioner has announced that schools, colleges and universities will remain closed tomorrow (10 November 2022).
Earlier, the local authorities in Rawalpindi had announced two holidays for educational institutions on 8th and 9th November 2022, which also happened to fall on Allama Iqbal Day.
Read more: Schools & Colleges in Rawalpindi to Remain Closed For 2 Days.