Ehsaas Langar and Panagah App is now available on the Google Play Store providing useful information about Ehsaas and Saylani Langars and Panagah locations in across the country.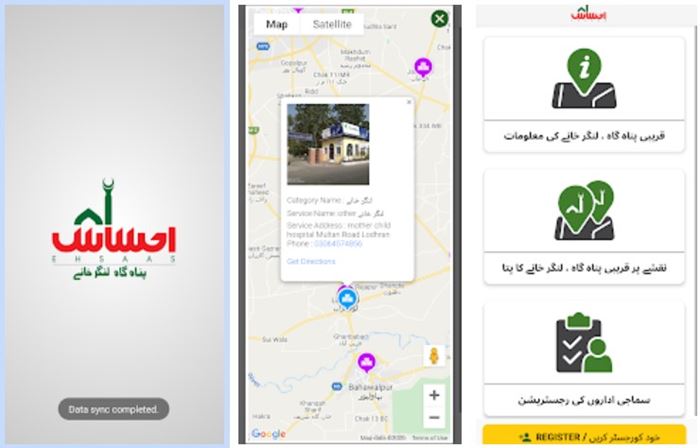 The Government keeping its promise is working hard of providing facilities to the poor segment and deserving people through its Ehsaas Program. From Ehsaas Emergency Cash Program to Ehsaas Langar and Panagah, poor segments and deserving people are being considered in Pakistan like never before.
So far there have been 7 Ehsaas Langars set up across the country providing two meals a day to over 1,200 people and the government aims to expand operations in coming months.
The latest Ehsaas Langar was set up in Peshawar at the Haji Camp area on 25 June 2020 in collaboration with Saylani Welfare.
Read more: Ehsaas Langar Program launched in Peshawar.
Several Panagah have also been inaugurated by Prime Minister Imran Khan providing a bed to homeless at night. Locations for these can be found using the Ehsaas Langar and Panagah app available on the Google Play Store at https://play.google.com/Ehsaas.
In related news, the Government has also announced a second phase to the Ehsaas Emergency Program and Prime Minister Imran Khan has ordered the Adviser to Finance Hafeez Sheikh for starting preparations so the government can continue to help the deserving people.
Read more: Govt announces second phase of Ehsaas Emergency Cash Program.
This is a list of current Ehsaas Cash Programs: