Prime Minister Imran Khan launched the Ehsaas Saving Wallers Program (Ehsaas Bachat Bank Account) in Islamabad on Monday. The initiative is aimed at the financial and digital inclusion of women across the country.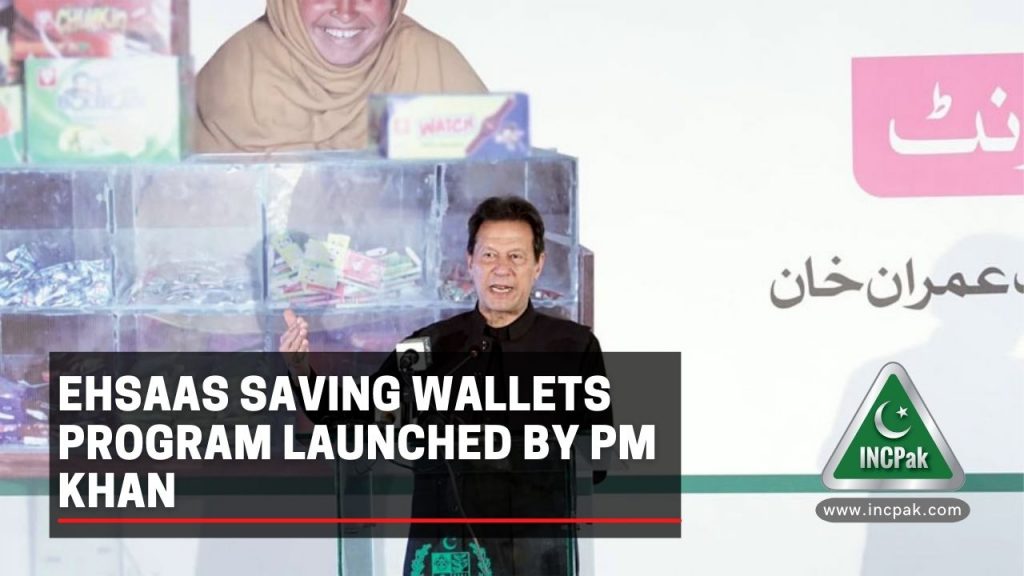 Addressing the launch ceremony, the Prime Minister said the federal government's Ehsaas Program is one of the world's top four most successful initiatives to be introduced during the coronavirus pandemic.
The premier also said that no nation can progress until and unless it takes care of the poor people and vowed to uplift the weak segments of the society.
Special Assistant to Prime Minister on Social Security and Poverty Alleviation Dr Sania Nishtar briefed the prime minister regarding the Ehsaas Saving Wallets Program aka Ehsaas Bachat Bank Account.
Under the Ehsaas Bachat Bank Account Program, the beneficiaries of the Ehsaas Kafaalat Programme will be able to better utilize the cash assistance being provided by the government by either withdrawing the amount or saving money into these accounts.
These beneficiaries can open Ehsaas Bachat Bank Account by visiting any agent shops or ATMs.
The features of the accounts opened under the Ehsaas Saving Wallets Program will include:
Balance Inquiry
Cash In and Cash Out
Funds Transfer from Ehsaas Kafaalat to Mobile Accounts
Mobile Top-up
Utility Bill Payments
Money Transfers.
Dr Sania Nisthar said that the Ehsaas Saving Wallets is an important milestone for the economic empowerment of women across the country. This has been introduced keeping in view of the best international practices.
Furthermore, the SAPM said that the social safety net will be expanded and one window facilities will be opened at Tehsil level to integrate all of Ehsaas Programs under one roof. The first one window facility will be set up soon in Islamabad.
Read more: How to apply for Ehsas Interest-Free Loan Program.
Follow INCPAK on Facebook / Twitter / Instagram  for updates.