Fake news regarding PM Imran Khan testing positive coronavirus is circulating on different platforms.
The UK based Arise News is seen running a ticker which claims PM Imran Khan tests positive for coronavirus.
Read more: Four imams arrested, one escapes after violating directions in Punjab.
PTI senator Faisal Javed Khan has clarified the false claim made by the Arise TV channel that PM has tested positive for the novel coronavirus.
He has twitted to say:
News regarding PM Imran Khan tested positive for #Covid19 is NOT True. Please refrain from spreading Fake News. Arise TV please correct.
May ALLAH keep everyone safe.
Prayers
The news came after the UK Prime minister Boris Johnson testing positive for COVID-19. The UK news channel by mistake ran a ticker claiming PM Imran Khan tests positive for COVID-19.
Even though it is pointed out that the news was fake, it is getting rounds on social media.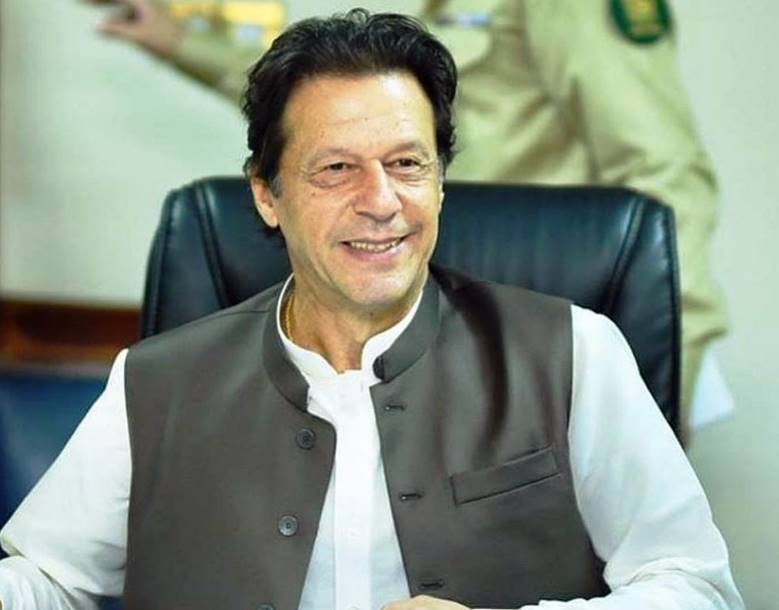 The news channel by mistake instead of naming Prime minister Boris Johnson name PM Imran Khan.
RAED MORE: Coroanvirus: Pakistan Post delivers pensions to people's homes
Coronavirus count
The novel coronavirus global count has reached 614,158 for confirmed cases. The death toll has reached 28,239 and 137,271 recoveries.
The US now has the highest COVID-19 cases. The United States coronavirus count has reached 104,256 with 1794 deaths. The number of recoveries is only 2,525.
After the US is Italy with 86,498 cases with 9,134 deaths. The number of recoveries is 10,950.
China had recorded 81,394 cases with 3,295 deaths. The number of recoveries in China is 74,971.
Coronavirus count in Pakistan
The number of coronavirus cases reported in Pakistan has reached 1415. The number of deaths due to COVID-19 is 12 with 25 recoveries.
Province wise COVID-19 break up
Sindh – 457
Punjab – 497
Balochistan – 133
KP – 180
AJK/GB = 109
Islamabad – 39
The coronavirus pandemic emerged from the wet markets in Wuhan, China. The coronavirus outbreak has claimed many lives across the world.
The pandemic has disrupted the economies around the world. It has created panic and fear forcing many to quarantine and self-isolation.
It has infected people of 195 countries globally.
Follow INCPAK on Facebook / Twitter / Instagram for updates.