Major news outlets of Pakistan are reporting that TikTok officials have approached Pakistan Telecommunication Authority (PTA) about the restoration of the social media app in the country.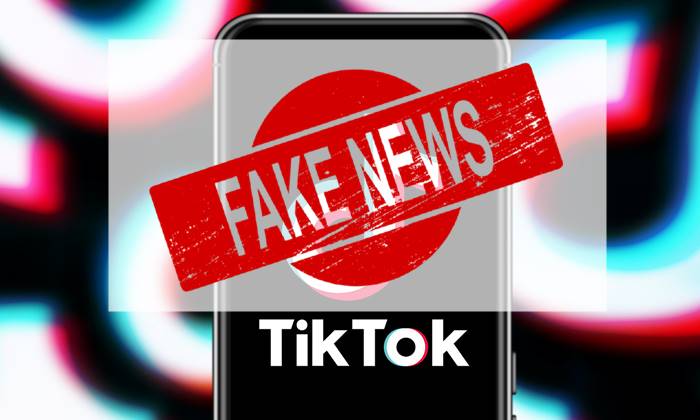 Top media houses of Pakistan which include Geo News and Bol Network have published an article on their respective websites regarding TikTok officials approaching the PTA to uplift the ban of their app citing a fake tweet.
Read more: TikTok banned in Pakistan: PTA.
Both of these news outlets state, "According to a tweet from TikTok officials, the company is working to restore services in Pakistan". However, it is pertinent to mention that this account is actually fake and has no relation with the app management.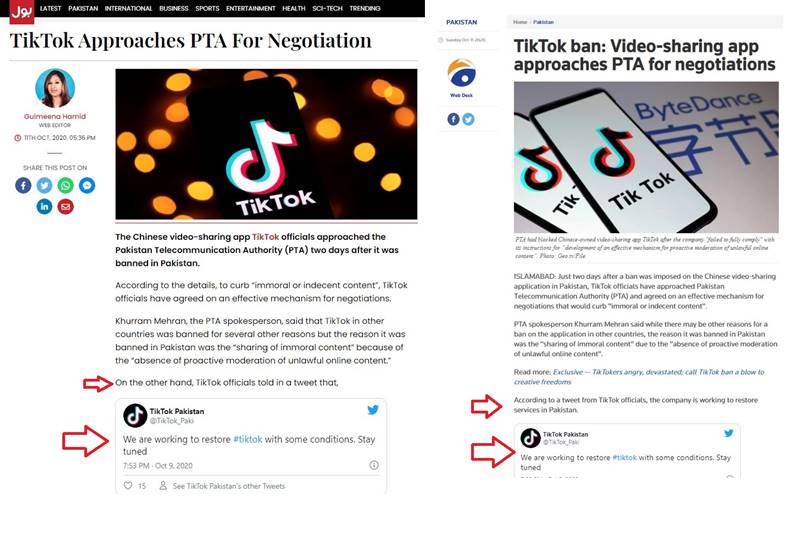 The fake TikTok Pakistan has around 12,000 followers and it is clearly visible that the account is not verified. Furthermore, in the account's description, it asks everyone to follow them on YouTube and the link actually leads to a channel named "Learning with Zohaib".
At the moment, there is no official news regarding any update about the TikTok ban and the company has not released any statement in this regard.
Read more: Jannat Mirza outreaches 10 million followers on TikTok.
Follow INCPAK on Facebook / Twitter / Instagram for updates.