The cybercrime unit of the Federal Investigation Agency (FIA) has taken down a gang of criminals involved in managing adult sites in Karachi where they produced and uploaded immoral content regularly.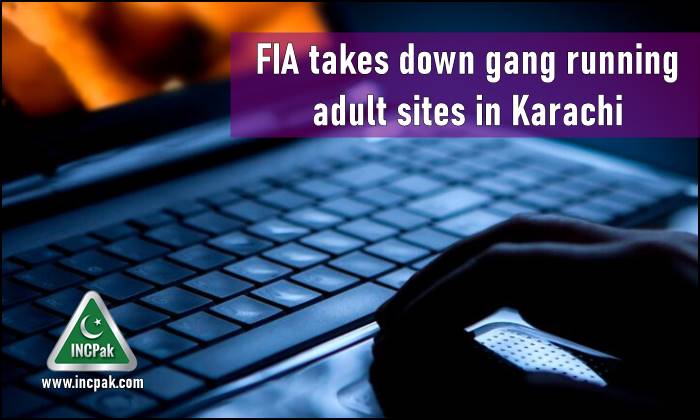 According to reports, the FIA carried out a raid at a house in Gulshan e Iqbal Town of Karachi and took the group into custody for managing and running adult sites in Karachi including a webcam site for immoral activities.
Read more: Minor girl raped by cousin at gunpoint in Mian Channu.
Electronic devices were also confiscated from the scene of the crime and a case has been registered against the group including the prime suspect identified as Fazal Qadir.
Apart from making the adult videos, the group was reportedly running an adult webcam site where girls were connected through video link to clients and had to perform immortal activities on camera.
The girls needed to garner 'diamonds' which is a sort on on-site currency similar tipped to the adult performer (similar to bits on Twitch which are donated to gamers streaming on the platform).
Once the girl was able to collect at least 400,000 diamonds, they were entitled to Rs. 7,000 but according to the FIA, many of the girls involved in these activities were forced or blackmailed.
According to details, the girls were contacted through news paper ads offering jobs and later forced and blackmails into engaging in the activities.
Read more: Justice for Sawera: Brutally abused by her husband.