As many as four PTI workers have died on Wednesday while several others have been injured as the protestors clashed with police during the protests being held across the country.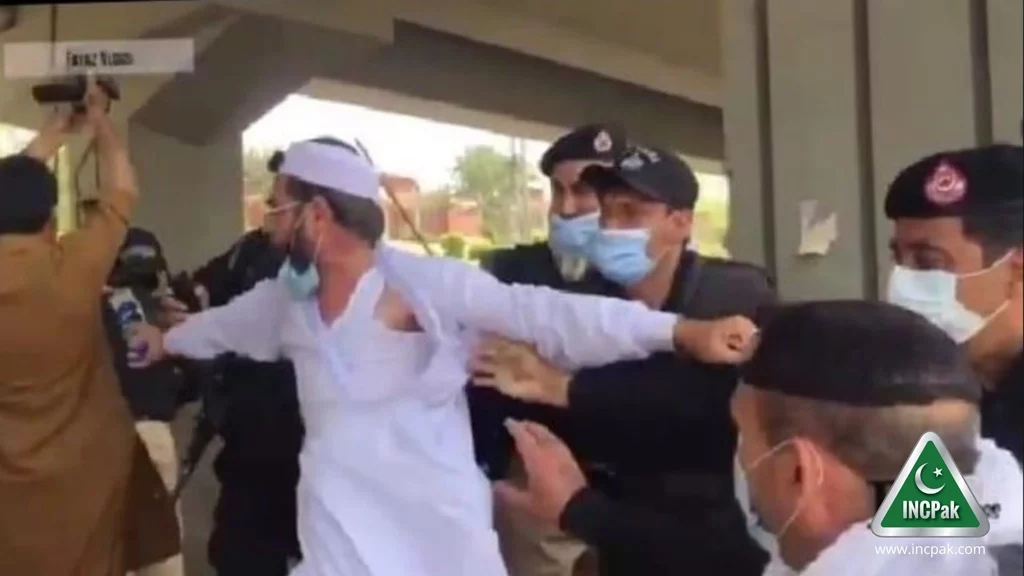 According to Bol News, two PTI workers died as they fell from the Attock Bridge while they were trying to remove a container, which was placed by authorities to create hurdle for the caravan of PTI Haqeeqi Azadi March being led by Former Prime Minister and party chairman, Imran Khan.
Another PTI worker passed away at the hospital where he was shifted after being injured as a result of alleged police firing and shelling during the protests. Meanwhile, a PTI worker, identified as Faisal Abbas Chaudhry, also died as he fell from a bridge near Batti Chowk in Lahore.
PTI leader Shafqat Mehmood claimed that police had pushed the worker from the bridge and that Prime Minister Shehbaz Sharif and Interior Minister Rana Sanaullah are responsible for his death. Meanwhile, PTI leader Musarrat Jamshed said that responsibility for Faisal's death falls on Rana Sanaullah.
It bears mentioning that huge number of Pakistan Tehreek-e-Insaf (PTI) supporters and workers finally reached Islamabad's D-Chowk. Furthermore, the Supreme Court (SC) has given PTI permission to stage protest at Islamabad's H-9 and stopped the government from carrying out raids on houses and offices.
Read more: Islamabad Traffic Plan For 25 May 2022.
Follow INCPAK on Facebook / Twitter / Instagram for updates.