ISLAMABAD: The government has summoned Pakistan Army 111 Brigade in Islamabad while the Punjab government has called Rangers to maintain the law and order situation in the province as violence escalates across the country.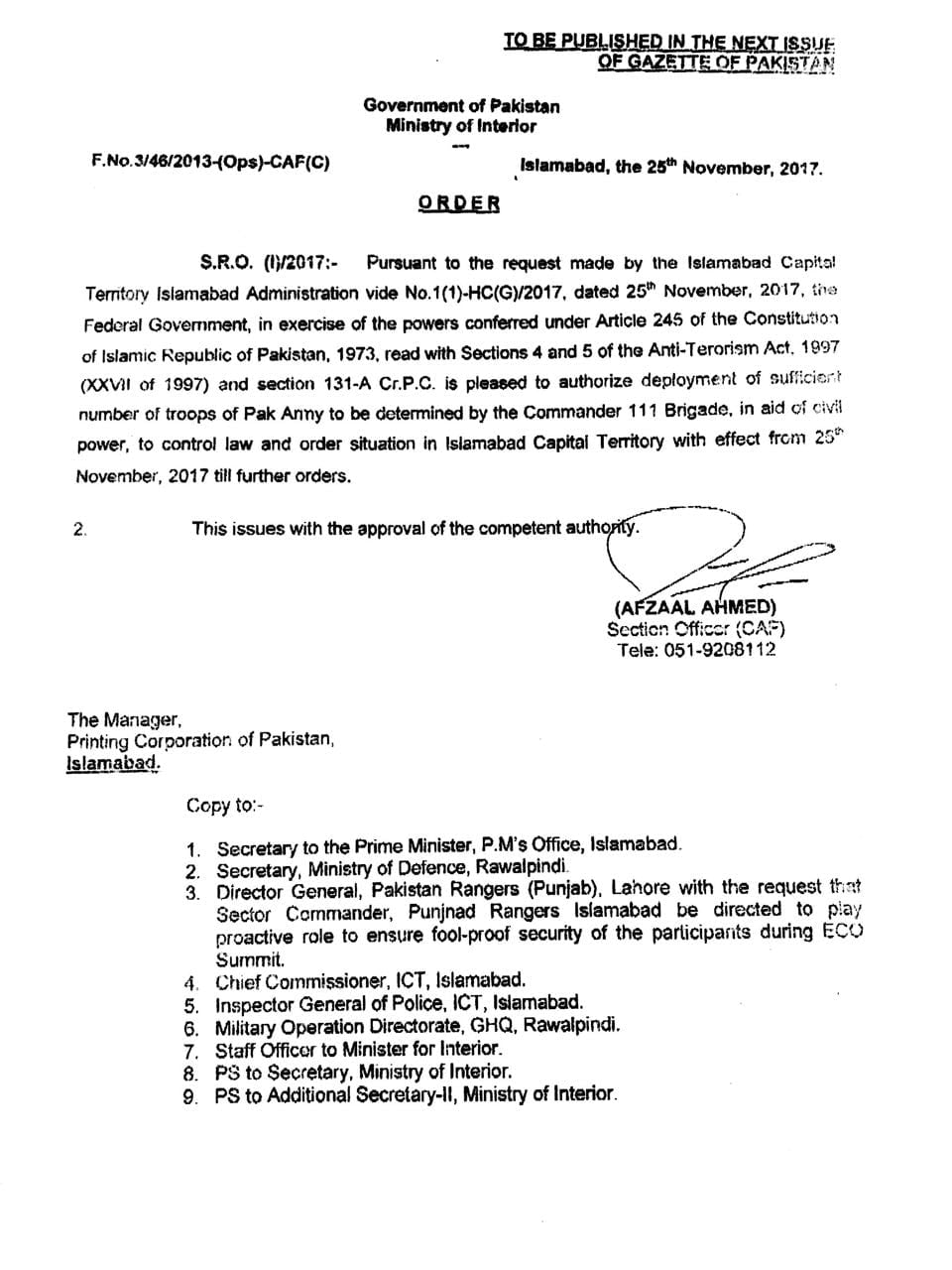 The 111th Infantry Brigade or 111 Brigade or Triple-1 Brigade, is an infantry brigade of the Pakistan Army notable for its frequent involvement and fast response in military coup d'etats since Pakistani independence.
Wikipedia
Get real time update about this post categories directly on your device, subscribe now.