The Federal Government may decrease the Petrol Prices in Pakistan by Rs. 11 per litre from 16 December 2021. Meanwhile, the Price of Diesel is expected to decrease by Rs. 9 per litre. as per media reports. The final decision will be taken by the Finance Ministry after consultation with Prime Minister Imran Khan.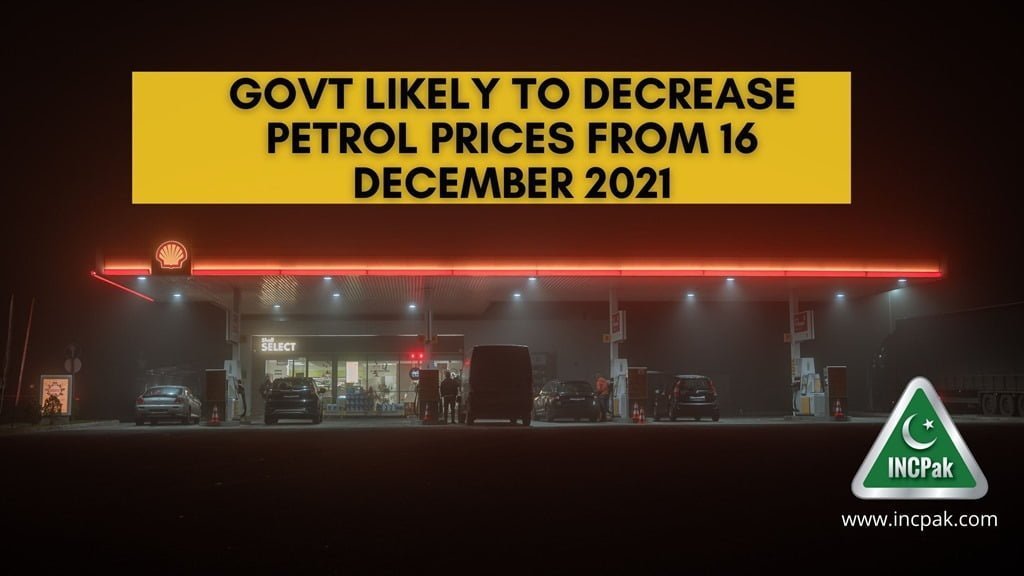 The new Petrol Prices in Pakistan will come into effect from 16 December 2021 and these will remain applicable until the end of the month.
UPDATE: Petrol Prices in Pakistan – 16 December 2021.
The price of crude oil has been decreasing in the global market for the past few weeks and it is expected that the same will be passed on the public, which will provide a much needed relief for the masses.
It is pertinent to mention the Government had announced to maintain the Petrol Prices in Pakistan on the directives of Prime Minister Imran Khan for the first half of December 2021.
The current Petrol Price in Pakistan is Rs. 145.82 per litre, the Price of High-Speed Diesel is Rs. 142.62 per litre, while the Price of Kerosene Oil and Light Diesel Oil (LDO) is Rs. 116.53 per litre and Rs. 114.07 per litre, respectively.
Read more: Dollar rate in Pakistan – Daily Updates.