Senior journalist and TV anchor Hamid Mir has apologized for the controversial remarks he made against state institutions during a speech at a protest demonstration organized after the attack on journalist Asad Ali Toor.
Hamid Mir officially tendered the apology before a special committee formed by the National Press Club (NPC) and the Rawalpindi Islamabad Union of Journalists (RIUJ). The committee has issued a press release in this regard.
"I respect the army as an institution. I have closely witnessed the sacrifices rendered by troops from Siachin to the Line of Control and from Fata to Balochistan and felt honour covering them," said Mir in the press release.
Hamid Mir added that he got carried away after speeches made by other speakers as he too was attacked in the past. He went on to say that he did not want to hurt the sentiments of anyone. "I apologies for hurting people's feelings," he said.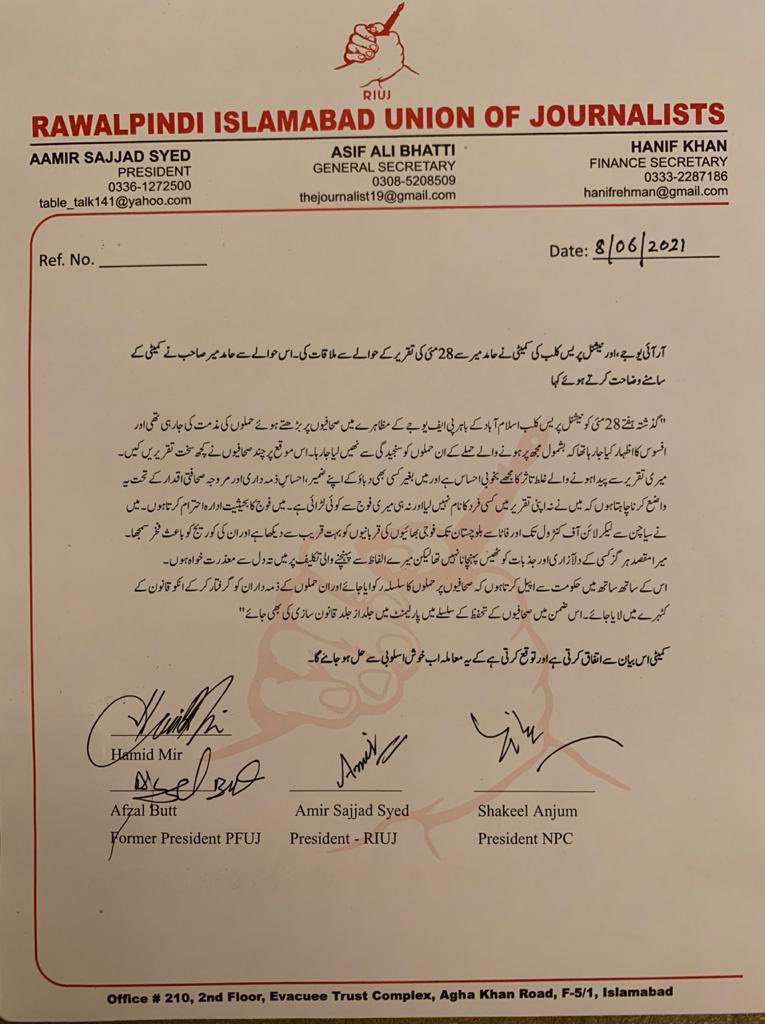 Furthermore, the veteran also appealed to the government to stop the attacks on journalist and punish the perpetrators. He added that a legislation for the protection of journalists should be made by the parliament.
Read more: Hamid Mir banned from hosting program 'Capital Talk'.