ISLAMABAD: In Naya Pakistan, Prime Minister Imran Khan on Saturday has initiated the Clean and Green Pakistan drive. Clean And Green Drive Pakistan initiated By PM Imran Khan.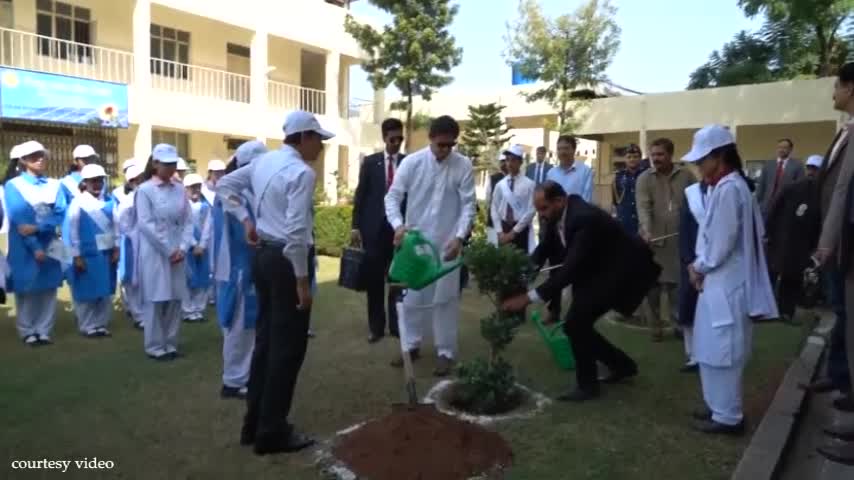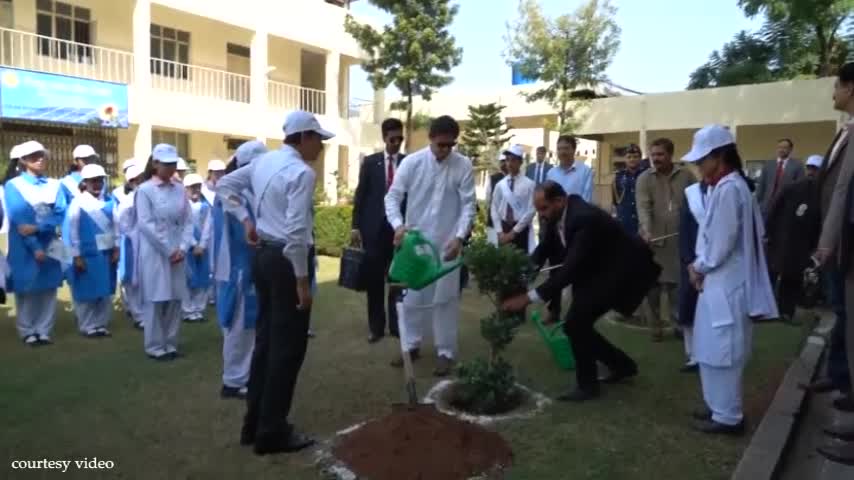 The Clean and Green Drive Action Day campaign was inaugurated by Prime Minister Imran Khan by planting a tree at a local college in the capital city of Islamabad.
Prime Minister Imran Khan also interacted with the college students. He highlighted the importance of a healthy environment and stressed the importance of tree plantation in the country as the trees play a major role in temperature control.
Clean And Green Pakistan Drive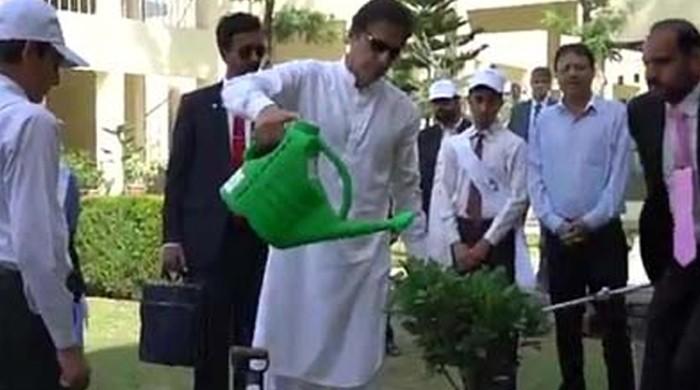 The Prime Minister also shared his views on the effect of climate change and global warming and said that it is a grave issue and needs to be tackled accordingly.
The Prime Minister has advised the people of Pakistan to pay their parts in the drive of Clean and Green Pakistan in saving the environment.
He also said that Pakistan is 7th among the most populated nations in the world, while Lahore is among the countries with the highest pollution level.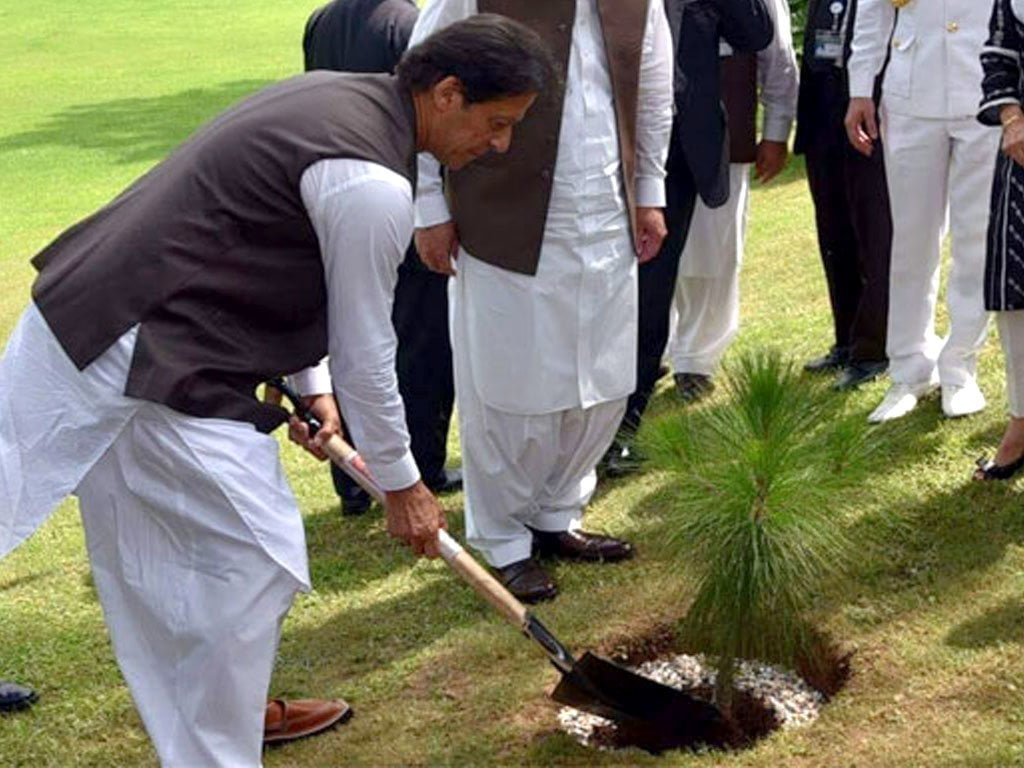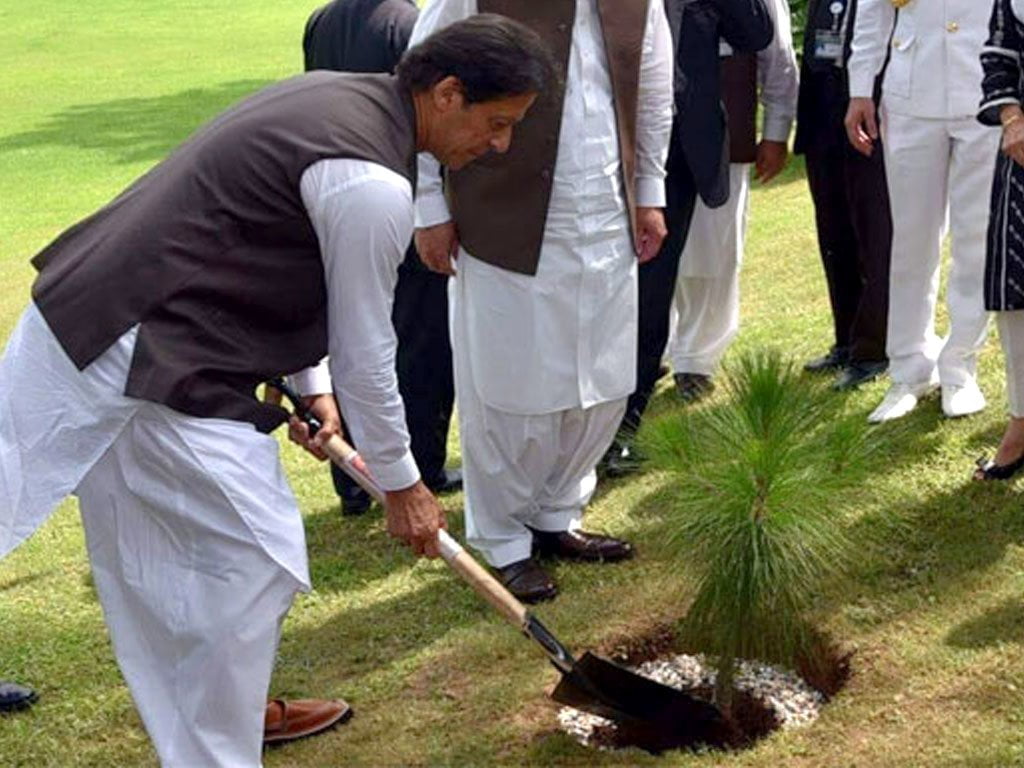 Prime Minister Imran Khan also said there is no litter in Europe while we litter our country with our own hands destroying the future of our country. He also said that pollution decreases 11 years of a person's life.
To change the weather, pattern more trees need to be planted across the country. The PM said after launching of the plant a billion tree drive in Khyber Pakhtunkhwa the PTI Government is aiming to launch the same drive in other provinces.
Last month, PM Imran launched "Plant for Pakistan" drive which was part of PTI government's Billion Tree Tsunami 2018 drive, climatisnge being one of the main concerns of PTI Government.
He had also approved a project named "Re-Charge Pakistan" for better management and utilization of flood waters to restore and re-charge the groundwater.