Islamabad: Martin Kobler German Ambassador to Pakistan tweets about the garbage sighted by him the capital city Islamabad. Two employees have been expelled from their jobs due to the German Ambassadors tweet.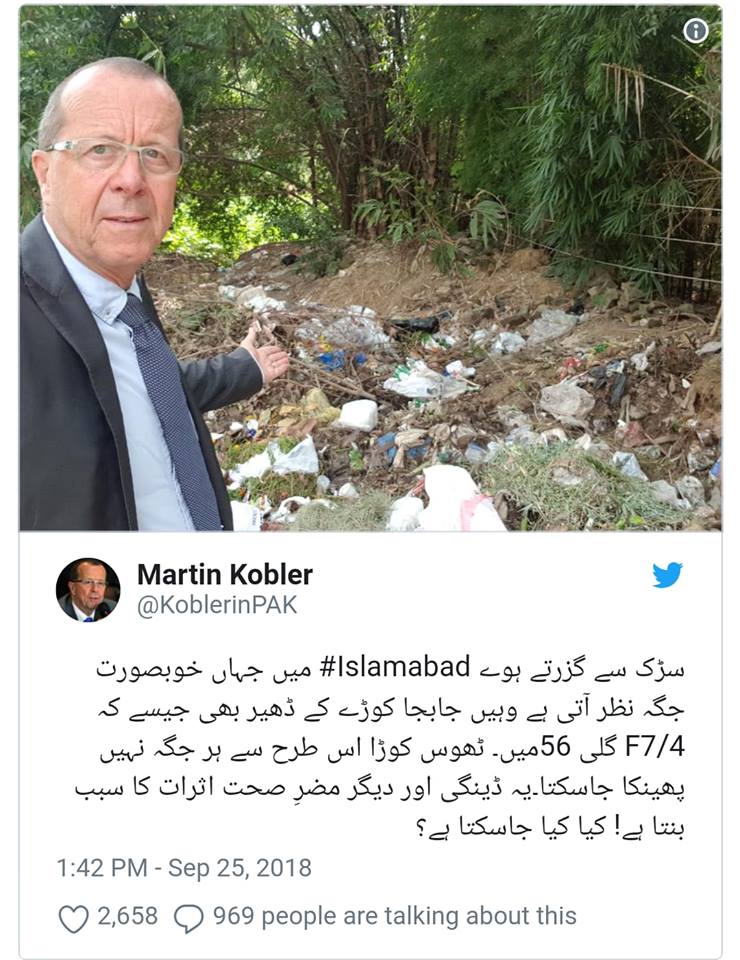 German Ambassador Martin Kobler tweeted on social media about the garbage sighted in Islamabad, this led CDA authorities to fire two of its employees. In the image tweeted the garbage is quite visible.
Read More: CDA Cancels the layout plan of Jinnah Garden Housing Scheme-1, Islamabad.
German Ambassador to Pakistan is very active on social media. Apart from his contribution to promoting politics he also takes active participation in the social wellbeing of the people of Pakistan.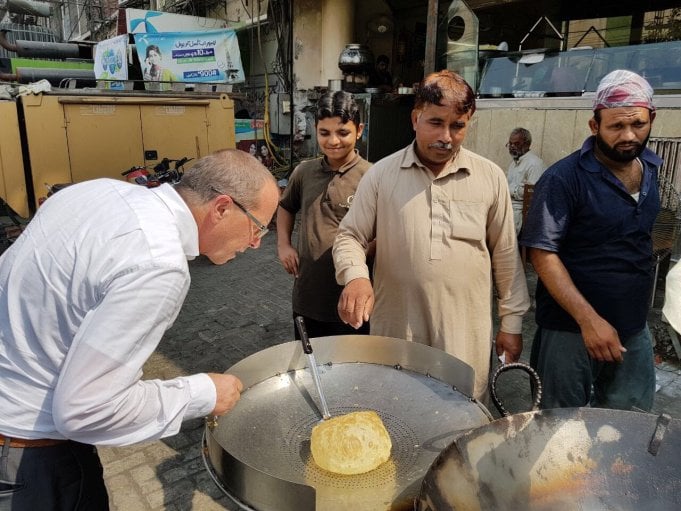 Martin Kobler is also involved in the activities of beautification of the Northern areas of Pakistan. He keeps his followers updated by his tweets regarding his various activities in different cities of Pakistan.
Martin Kobler today has shared an image on Twitter today. The image was taken in one of the sectors of the city showing the beauty of Islamabad as well as garbage laying around in the beautiful capital city Islamabad.
In his tweet, he has said that the image was taken in the Sector F-7, Street No. 56. He has also mentioned that even though Islamabad is a very beautiful city but garbage is noticeable here and there in Islamabad.
Read More: Top 10 Must visit places in Islamabad