Imran Khan, the iconic former cricketer and current Prime Minister of Pakistan, has outshined the critically acclaimed Indian batsman Virat Kohli in a poll conducted by ICC online. Hence, the PTI chairman now clutches the title of ICC's 'Best Captain' till date.
The cricketer turned politician Imran Khan is a man of multiple honors. Although modern generation recognizes Khan as an audacious leader, a patriotic soul and an incredible politician, who lives for Pakistan only, there's much more to this warrior's personality.
Imran Khan, the invincible skipper of the 90s, is the legend under the captaincy of whom Pakistan brought home its first and only International Cricket World cup. Owing to Khan and his dedication to the country, Pakistan earned notable rank in cricket universe. And, hence, his services to the country's cricket and worldwide recognition shall never be forgotten.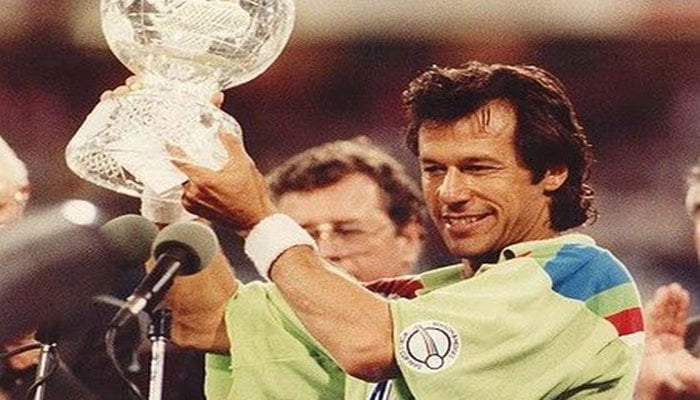 Furthermore, on account of his exclusive performances on pitch, the former spinner, houses massive fan-following both nationally and abroad. Today, Khan is considered one of Cricket's greatest ever all-rounders and therefore is still celebrated in cricket world.
Imran Khan overthrows Virat Kohli
On January 12th, the International Cricket Council [ICC] put forth an unusual poll on its twitter handle. There, the forum had asked the audience to vote for the Best national team Captain ever emerged.
The opinion poll had four irreconcilable options. First one being the widely popular Indian run machine Virat Kohli, who took over the captaincy from the veteran MS. Dhoni in 2019. Next in line among the cricket giants was South African skipper AB de Villiers', followed by Australian women's team captain Meg Lanning. However, the forth option, that took the spectators by storm was none other than Pakistan's running Prime Minister and former all-rounder Imran Khan.
Read More: PSL 2021 Draft: Big Squads' Adjustments Noticed
Furthermore, the poll was put forth for almost a day, where cricket devotees voted for their heroes. However, the declared winner when pronounced swept the Indians off their feet.
Even though Virat Kohli secures massive fan following from all parts of the world, he couldn't overtake the Champion of Pakistan. And, the title was smoothly won by the 1992's trophy winner Imran Khan.
As said by ICC, with a Test average of 25.43 with the bat and 25.53 with the ball, our current prime minister won the poll by getting 47.3 per cent votes, followed closely by Kohli with 46.2pc votes.
The news was celebrated wholeheartedly in Pakistan, with the Pakistanis quickly turning to twitter and mocking the rival neighbors. As a result, #PakistanshocksIndia and #ImranKhan lies among the top trend in Pakistan.
Read More: England confirms tour to Pakistan for a T20I series in October 21, 2021