Pakistan Energy Crisis can overcome the confronted  by generating thousands of megawatt electricity utilizing renewable energy resources especially through geothermal power that is readily available in most parts of the country, said Chairman Energy Foundation Pakistan (EFP) Javed Ahmad. The Chairman EFP in an exclusive talk with senior journalists here said that more than 30 countries are producing electricity through geothermal energy and about 200 power plants are under construction around the world while 70 countries are using geothermal energy for air-conditioning, cooling, heating and supply of hot water.
Offering voluntary services to help mitigate the sufferings of the masses, he said that he can attract all the investment required to initiate geothermal energy power projects for 10,000MW and start producing electricity at less than Rs 10 per unit within three years in all the provinces. Green energy, he said can help trigger economic growth and protect environment for future generations, adding that establishment of a National Energy Security Organization under direct control of the Prime Minister can help Pakistan to overcome energy crises.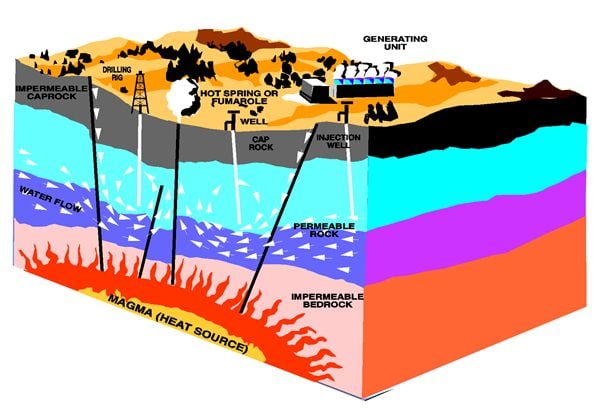 Nothing has been accomplished despite heavy investment in Thar Coal discovered in 1994 therefore Government should use abundantly available  greenenergy resources like solar, geothermal, water, wind, and bio waste, which are with an estimated capacity of more than 200000 MW.
He said that two geothermal based power plants one located at Peshawar and another at Lahore have been installed and they are perfectly performing to suffice the needs of their respective clients.
Javed Ahmed said that work on installation of air-conditioning plant at Pakistan Institute of Medical Sciences (PIMS) Islamabad is being completed at a pace which after completion would help enable to provide air-conditioning facility to all the buildings at the mega hospital of the country.
Answering a question he said masses especially the business community continue to brave prolonged outages despite import of petroleum products worth $ 15 billion annually by the government which call for enhanced focus on other resources.
The coal powered plants are source of pollution, importing electricity from other countries will require heavy investment while IPI and TAPI Gas pipeline projects initiated decades back were far from reality due to political uncertainty and security problems, he added.