ISLAMABAD: Newly constructed Islamabad International Airport's (IIAP) passenger boarding bridge collapsed this morning.
Gul Airline's flight GF-771 heading from Islamabad to Bahrain began to taxi as it separated from the bridge which later collapsed.
According to CAA, An operator injured due to this incident.
The New Islamabad International Airport was inaugurated in May 2017 had several flows in constructions despite the poorly constructed previous Government gave the green signal and started operation from there.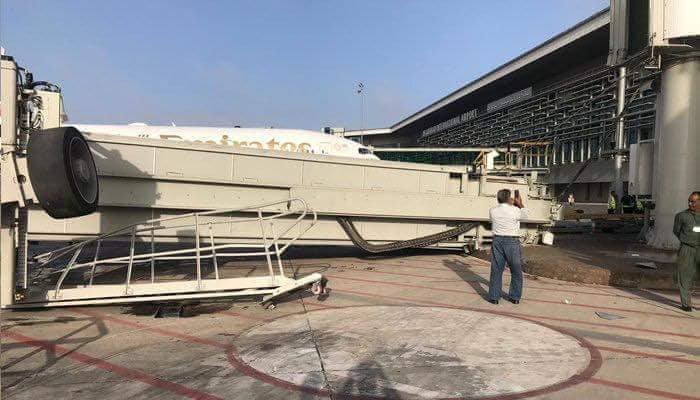 Official website New Islamabad Airport