Sim verification process is over by Pakistan Telecommunication Authority (PTA) on Monday announced that more than 80 million SIMs have been verified through biometric process.
PTA announced that the biometric verification process of SIMs was completed on last date today (April 12). Authorities said over 25 million unverified SIMs will now be blocked.
Sim verification  Stats are provided by PTA but differ a bit from their own statement, Interestingly  un-verified SIMs are still active, Cellular networks earn billions  Rs.10 to Rs.20 in black for the verification process, now the business is deemed.
Re-Verified Sims Stats by Networks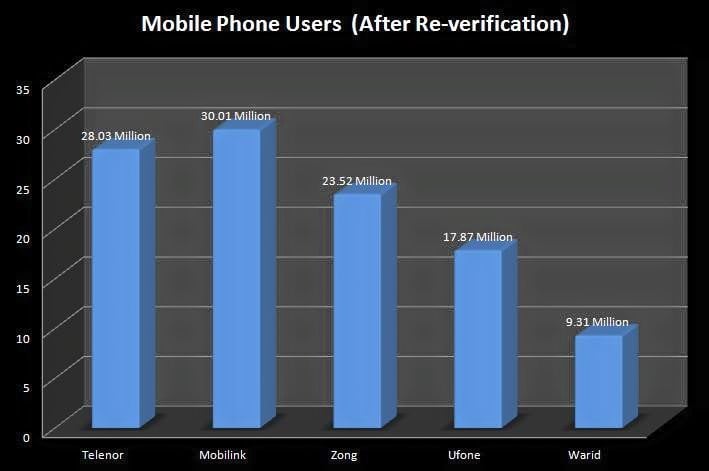 According to PTA – More than 25 million unverified and unclaimed mobile phone subscriber identity modules (SIMs) have been blocked after a three-month deadline for biometric verification of 103m prepaid connections expired on Sunday.
The number of mobile phone subscribers in the country is around 140m. Up to 10 per cent of them are post-paid connections which were excluded from the re-verification process because their data was already with the cellular companies.
According to sources, PTA has decided to conduct an audit of verified SIMs by a committee comprising officials from Federal Investigation Agency (FIA) and Federal Interior Ministry.
NOTE : Your SIM is your identity, It can work as your CNIC as well. PTA will be adding this information into your Smart CNIC in future. If you are not using any SIM or You've lost it, better get it blocked by calling on your network's helpline.