ISLAMABAD: Ahead of the Holy month of Ramadan Government drops a petrol bomb on public, The Economic Coordination Committee (ECC) approves to hike petrol prices at Rs 108 per liter.
The ECC meeting chaired by Finance Advisor Abdul Hafeez Shaikh has approved to increase Petroleum Products prices ahead of the month of Ramadan.
The government took three days to reconsider its position and dropped a petrol bomb on the public.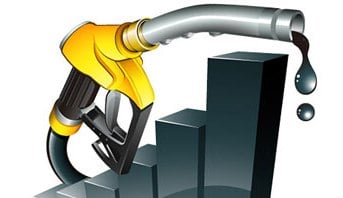 According to sources, The approved new price of petrol will be Rs 108 per liter and Diesel prices increased by Rs 4.89 per liter.
New Petrol Prices will be affective from midnight, May 4 2019.
Price of Petrol to be increased by 9.35 Rupees and will be 108 Rupees per liter, Price of High-Speed Diesel to increase by 4.89 Rupees and Price of Light Diesel to increase by 6.40 Rupees.
Earlier, Prime Minister Imran Khan delayed the decision to increase the prices of Petroleum products on May 1st.
Oil and Gas Regulatory Authority (OGRA) sent the summary to Finance department to increase petrol prices by 15%.
Oil prices have increased in the International Market, In UAE petrol prices were hiked by 11% this month.
Read More: Ramadan in Xinjiang: China bans Muslims from fasting
Follow INCPAK on Facebook / Twitter / Instagram for updates.