An eight year old girl named Madiha went missing Saturday and her body was found today raped and murdered in Saro Khel village, Hangu District, Khyber Pakhtunkhwa. People soon started coming on the internet asking for Justice for Madiha.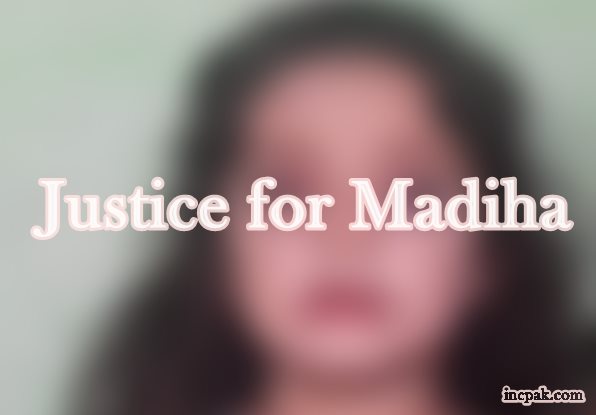 The girl had left her home on Saturday to go to a nearby shop but dit not return home. Her family and other residents of the area started looking for her and when they failed to find her contacted the police on Sunday morning.
Madiha was found today brutally raped and murdered according to police who said that the girl was raped and tortured adding that a bullet wound was also visible.
Read more: Justice For Hooznoor: Little princess brutally raped and murdered.
According to police, they are already monitoring two people as persons of interests and are waiting for the medical report for further investigation to be held.
The 8 year old girl's body was shifted to the district headquarter hospital for medical examination and according to sources reports will be received after 24 hours.
Soon after the incident, Twitter started trending with the hashtag #JusticeForMadiha and people coming out asking authorities to take quick action on the matter.
The incident happens a few days after the National Assembly passed a resolution for the public hanging of child rapists.
Read more: Sehwan Rape Case: Litigant raped by a judicial officer in his chamber.
Follow INCPAK on Facebook / Twitter / Instagram for updates.