Twitter has been trending with hashtag #JusticeforNasreenAdvocate to demand justice for Irshad Nasreen, a lady lawyer from Haveli Lakha in Okara District who was kidnapped and tortured by some unidentified people.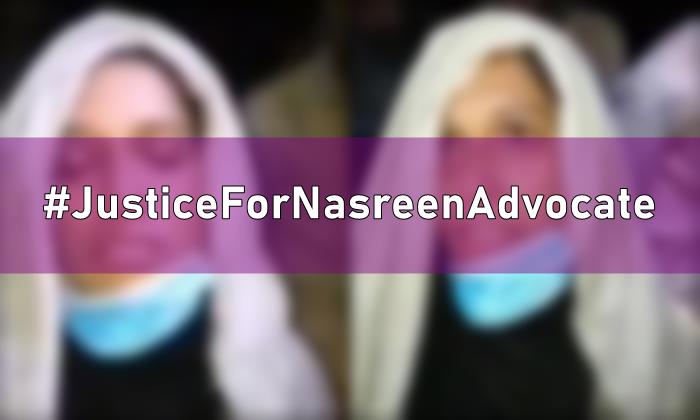 Advocate Irshad Nasreen, mother of six, came to the district courts on August 15 to attend hearings however, on her way back home, she was abducted by three unidentified men who took her to an unknown location.
The accused then tortured and raped Nasreen Irshad for four days before they threw her on a roadside and fled. According to some sources, they also made her sign blank papers.
Prime Minister Imran Khan takes notice
According to SAPM on Accountability and Interior Mirza Shahzad Akbar sharing a video of the Advocate Irshad Nasreen said that Prime Minister Imran Khan has taken notice of the tragic incident.
He further said that officials in Punjab have been instructed to investigate the matter and arrest the culprits responsible as well as provide all possible assistance to the victim.
After seeing the video of the lady lawyer being shaken to the core with the traumatic incident, netizens have been taking to Twitter demanding justice for Irshad Nasreen as they take to Twitter with hashtag #JusticeforNasreenAdvocate.
Hard working women are falling victim to such atrocities and these Twitter trends last for a few days before being forgotten. One such case is that of a doctoral student Nadia Ashraf who committed suicide after allegedly being harassed by her thesis supervisor.
Rape and physical abuse cases have become more prevalent in our society in recent times or maybe they have always been there and social media and availability of the internet is just making these cases come to light.
Recently, another case was reportedly involving a six year old girl named Seema who was raped and brutally murdered. The young girl belonged to Bajaur District in Khyber Pakhtunkhwa.
Follow INCPAK on Facebook / Twitter / Instagram for updates.