Pakistan's first transgender actress, model, and social media activist has raised her voice for "Justice For Rimal Ali" after being tortured by a man called Jahanzeb Khan. She claims that her life is in danger as she is also receiving threats.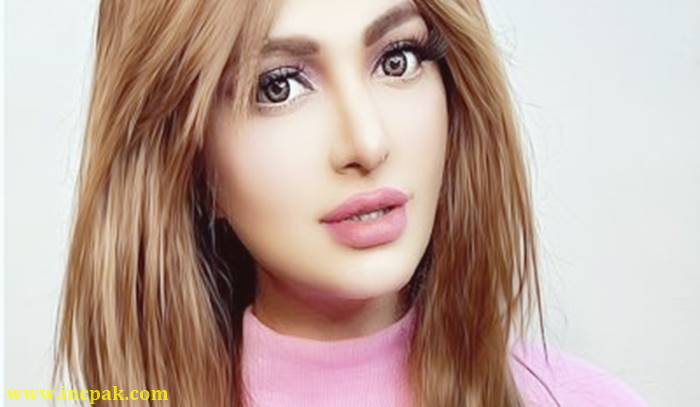 According to Rimal Ali after raising her voice and coming on social media, if anything happens to her, the influential man from Attock Jahanzeb Khan will be responsible.
Rimal Ali has appeared before the camera and showed herself with shaven eyebrows and her hairs roughly cut short. She also showed her arm with cigarette burns.
READ MORE: Justice for Julie Khan: Arrested in an alleged fabricated case
Rimal Ali uploaded a video message on social media and has claimed that Jahanzeb Khan had been torturing her for a long while now due to which she had to change many places and run away where ever she could. That all was in vain according to her statement. Shedding light on the recent situation she said he shaved her eyebrows, cut off her hair, and also burned her with a cigarette. She also showed her arm with burns. She has been physically and mentally tortured by this influential man from Attock.
She also cleared and stressed that she does not intend to manipulate anyone nor damage anyone financially. Even after going through this pain, she said i asked him to leave her alone as now they have done what they wanted to and satisfied their manly ego.
Seeing her helpless she was further threatened and asked to do whatever they wanted from her. She has shared her video message to bring the truth out. She now wants justice.
She also mentioned that last one year 350 to 450 transgenders has been brutally tortured and murdered. This number is only of those cases with registered FIR. There are numerous cases that are without any registered FIRs. Unfortunately non has been arrested that means 300 to 400 murderers are roaming freely.
She also said Jahanzeb Khan is already involved in four murder cases and is under investigation. She also stressed that if anything happens to her now onwards he should be held responsible.
She has appealed to the Chief Justice, Prime Minister and all concerned bodied to provide her justice. She said if this the condition of educated and stable transgender than one cannot imagine the tortures the poor transgenders be going through. There is no one to listen to them.
READ MORE: Justice For Nazish: mercilessly beaten for being a transgender
Justice For Rimal Ali
Rimal Ali has asked some heart breaking questions, she said please stop killing us. Four hundred to five hundred people have been killed in just one year.
" Don't we deserve to live?" We just want to live, let us live.
Just let us live when we are nothing, we are thrown out of our houses by our parents. When we establish ourselves with our hard work and struggle than the psychopaths of the society make it difficult for us to live.
Justice For Rimal Ali should start trending on social medial, for the sake of the transgender community, for their peace, they deserve what every one else deserve in the society.
The transgender community has faced physical and mental torture by the society for a long time now. It is time they be given same rights, respect and place in the society. Many abuse cases of the transgender are not registered, the law and enforcement agencies do not cooperate with them, probable because they are not considered humans.
The transgender people are as good as anyone else in the society. They deserve the same peaceful and normal life. It is hard to imagine we need separate laws for them, we still need to teach the society they are humans as good as you and me.
Wake up as a society stand up for every breathing soul. They also bleed, they also have a heart and they also feel pain.
Justice For Rimal Ali should continue to trend until the transgender community get all the equal rights they deserve.
READ MORE: Justice for Gul Panra – Transgender person shot dead in Peshawar
Follow us on Facebook / Twitter / Instagram for updates.