ISLAMABAD: President of Pakistan Dr. Arif Alvi approved senior judge Justice Gulzar Ahmed to be appointed as the next Chief Justice of Pakistan on Wednesday.
The Law Ministry issued the notification that Justice Ahmed will assume the office of the country's top Judge on December 21 when the incumbent Chief Justice Asif Saeed Khan is to retire.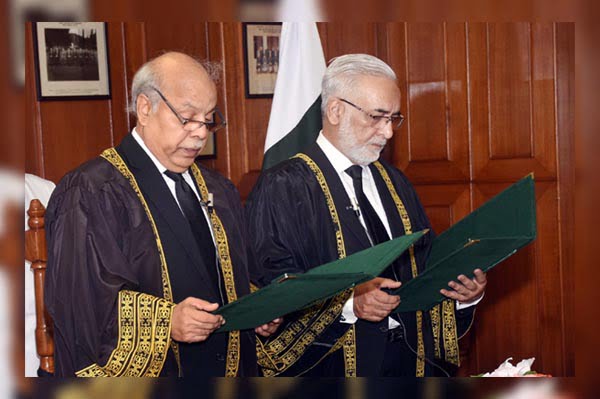 Justice Gulzar Ahmed will be the 27th Chief Justice of Pakistan to serve till February 21, 2022.
Justice Gulzar Ahmed was born on February 2, 1957, in Karachi. He got his early education from the Gulistan School, Karachi and obtained B.A. Degree from Government National College, Karachi and LL.B. Degree from S.M. Law College, Karachi.
Justice Gulzar served as Honorary Secretary of the Sindh High Court Bar Association from the year 1999-2000.
Also as Sindh High Court Judge from 27th August 2002 later as a judge of Supreme Court.
List of Chief Justice Of Pakistan
Read More: List of Prime Ministers of Pakistan since 1947-2018 [Interesting Facts]
Follow INCPAK on Facebook / Twitter / Instagram for updates.