Karachi weather will remain extremely hot as temperature may rise up to 44 degrees Celsius as per the prediction of the Pakistan Meteorological Department (PMD).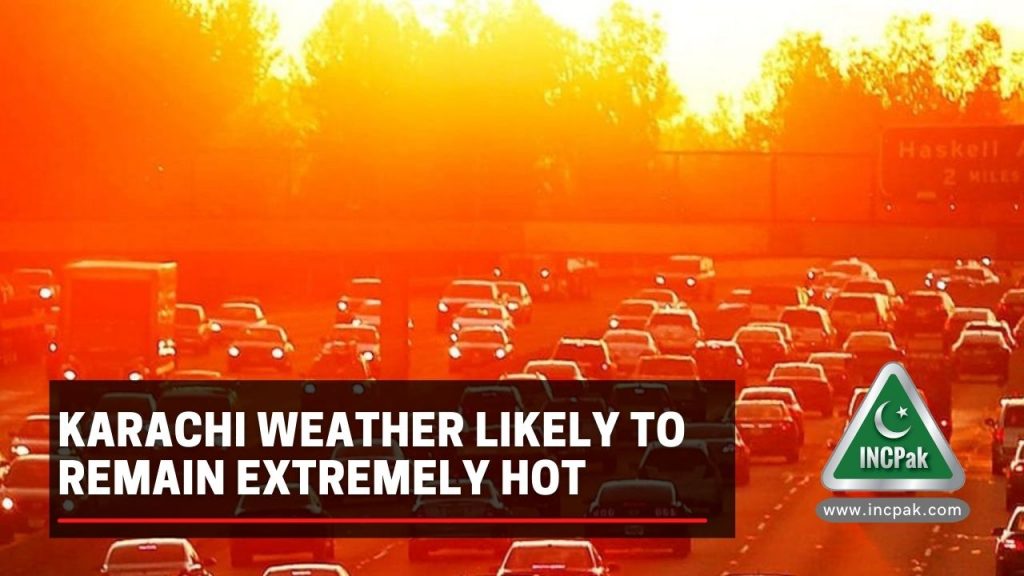 Furthermore, the met office predicted that strong winds are likely in the port city today with northwest winds blowing at a speed of 9km per hour.
No Threat by Cyclone Tauktae to Pakistan Coastal Areas
Pakistan Meteorological Department (PMD) Director Sardar Sarfraz stated that the tropical cyclone Tauktae poses no threat to Pakistan coastal areas with the direction of the storm being towards Indian Gujrat, which is 800km away from Karachi.
He said that due to the effects of the cyclone, the Karachi weather will likely remain hot with no rains expected in the region.
Read more: Tropical Cyclone 'TAUKTAE' UPDATE.
Follow INCPAK on | Facebook | Twitter |Instagram | for updates.