LAHORE: Tehreek-e-Labbaik Pakistan (TLP) Khadim Hussain Rizvi came out in a support of Khalil Ur Rehman Qamar on a heated argument with Marvi Sirmid in a live tv show regarding (Aurat March 2020) 'Mera Jism Meri Mrzi'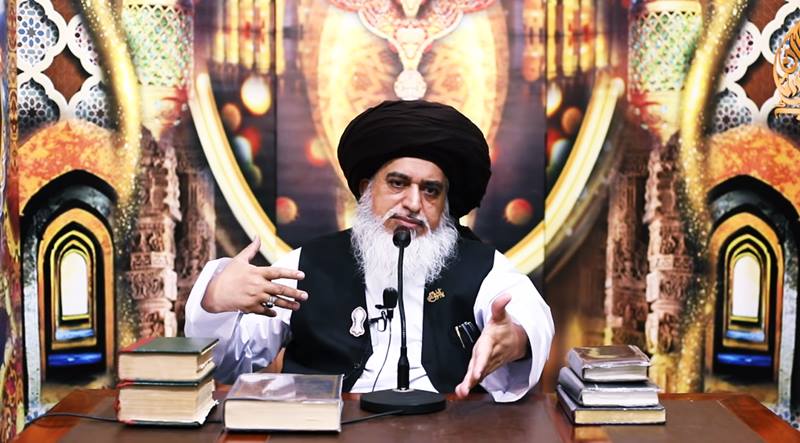 Read More: Khalil ur Rehman and Marvi Sirmed heated argument on LIVE TV
Khadim Hassain Rizvi is known for making blunt and bold statements in the past this time he fully supports writer Khalil Ur Rehman when nearly half of the world is against him.
Khadim Rizvi was addressing to Friday prayers sermon in Lahore when he appreciated Khalil Ur Rehman's stance on a live tv show against 'Mera Jism Meri Marzi'
TLP Chief Khadim Hussain Rizvi said "Ladies wants to spread cancer on streets"
Watch the video to know more.
Read More: Khalil ur Rehman slammed by Amir Liaquat and Resham on Live TV
Allama Khadim Hussain Rizvi Supports Khalil Ur Rehman
Aurat March 2020 will take place tomorrow 8th March in all major cities of the country.
Earlier, GEO Entertainment cancelled the contract with Khalil Ur Rehman after his recent appearance in a TV Talk Show's argument with Marvi Sirmed.
Read More: Aurat March 2020: What is "Mera Jism Meri Marzi"
Follow INCPAK on Facebook / Twitter / Instagram for updates.