Peshawar bound Khushal Khan Khattak Expressed derailed near Masan Railway Station in Punjab, Sunday morning.
According to witnesses,  8 bogies of the trains were derailed and around 20 passengers were injured. The rescue operation has been completed, Injured passengers were shifted to the hospital. Meanwhile, Railway officials are clearing the track as Trains were suspended.
Read More: New Mianwali Express Inaugurated [Latest Images]
Fake news circulating on social media, that PM Khan inaugurated new Mainwali express and train derailed the other day, have a look at the condition of the bogies and decide.
Khushal Khan Khattak Express departed from Karachi en route to Peshawar derailed between Mianwali and Attock station nearby Masan railway station.
So far no casualties reported.
Khushal Khan Khattak Express Images from the accident scene.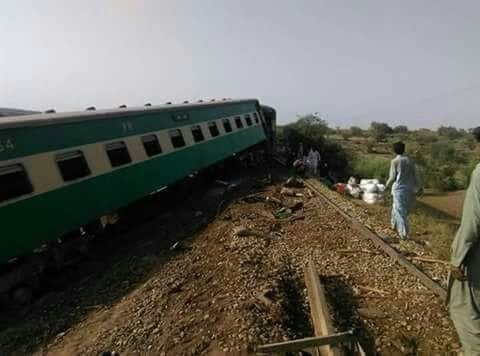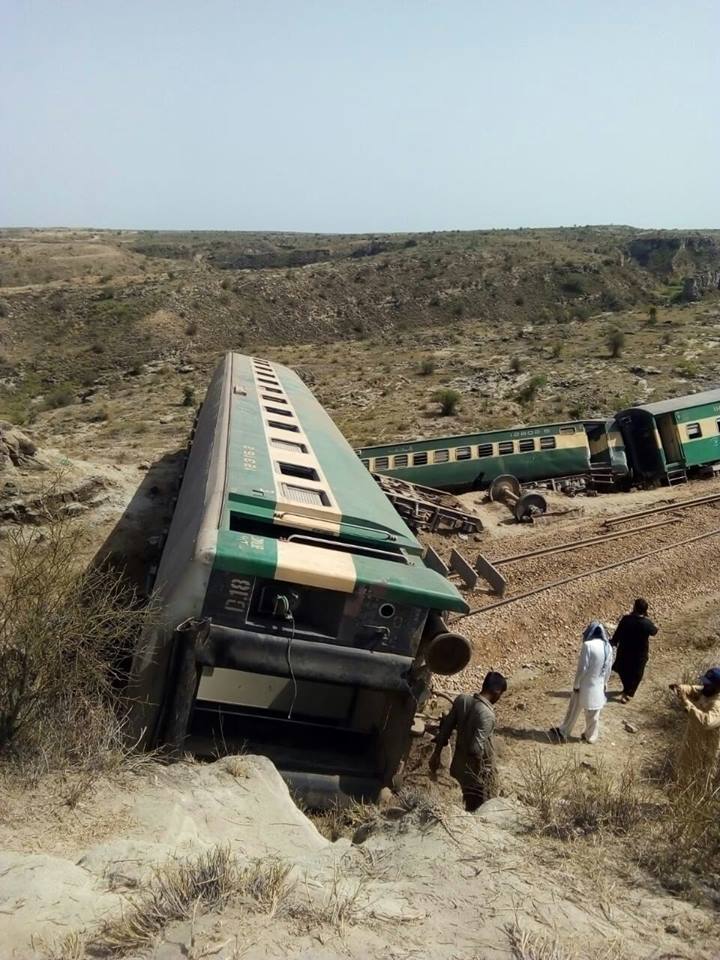 The Pakistan Railways has started the investigation on this train derail incident.