The Government of Khyber Pakhtunkhwa (KP) has announced a Ramadan Relief Package with support from the Federal Government.
The Ramadan Relief Package for citizens of Khyber Pakhtunkhwa (KP) is similar to those introduced by the Federal Capital and Punjab, providing free flour to deserving families.
According to the details, the KP Government will provide three bags of 10 kilograms (kg) wheat flour to the deserving families under the Benazir Income Support Program (BISP).
For details, please call helpline 0800-37432.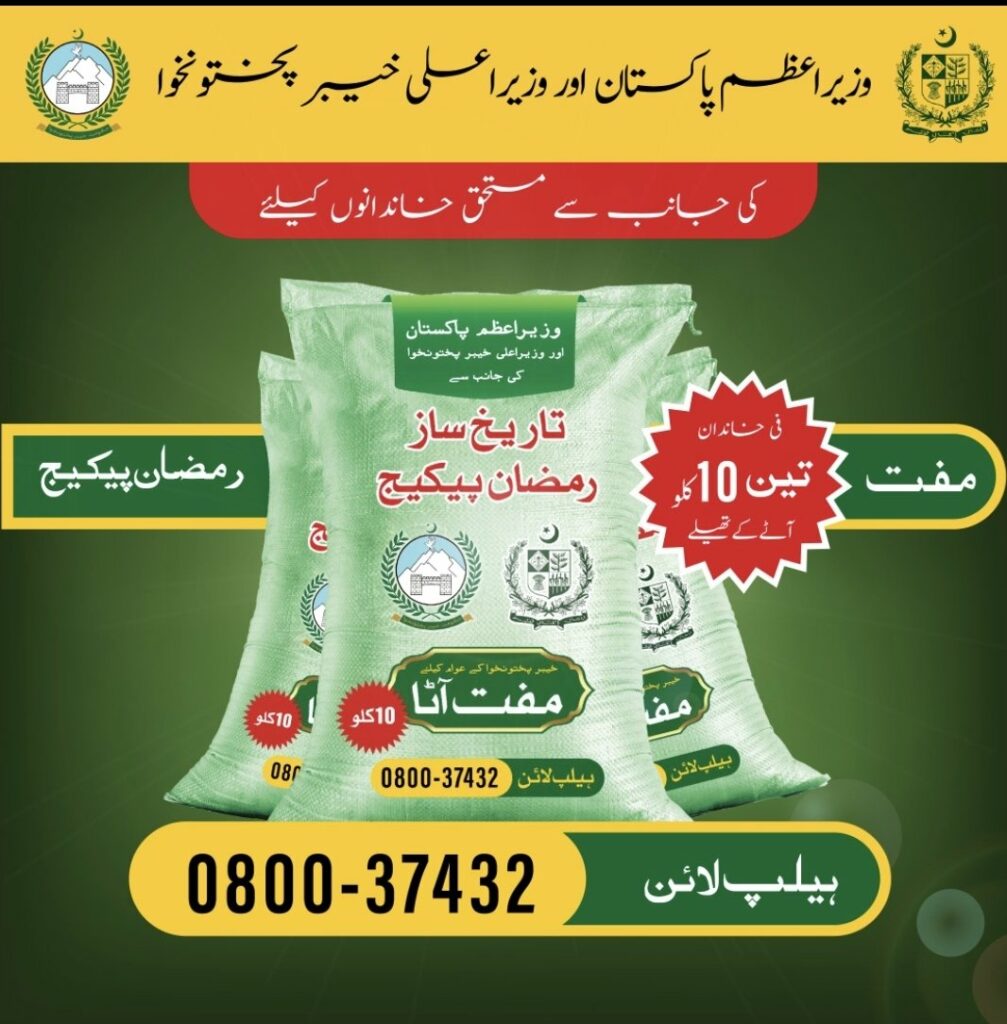 To be eligible for the programme, the family must be registered with the BISP and have a monthly income of less than Rs. 60,000.
The first bag of 10 kg wheat flour will be provided upon registration and the remaining two can be availed after seven days.
The free wheat flour will be available through registered Kiryana Stores, Utility Stores, and special distribution points set up by the KP Government.
Read more: Govt Releases Load-Shedding Schedule During Ramadan 2023.