An Educational Development Organisation based in Okara known as Aspire official website URL www.aspire.org.pk been attacked by Indian Hacker known as SHIVAM.
Such attacks are not new at all, most of the time the educational institutions, official website along with small business sites gets hacked / Defaced by the hacker from Pakistan as well as the India, But attacking any Organisation site is very sad indeed.
Recently, Aspire is the latest victims of the cyber attack, By Indian Hackers known as Shivam.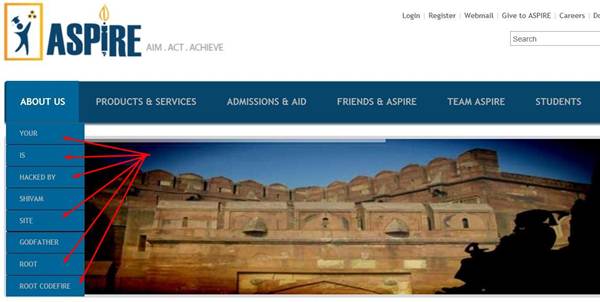 In the past, Indian hackers hacked the Attock Police Official website and this time Okara's educational development organisation defaced, Neither Pakistani hackers have good record,
Although the ASPIRE site has recovered by the admin and restored back as it was, but continuations of such attacks specially to the organizations is highly condemnable
it is very clear to everyone, that any organisation across the world are to help the people not support by the government.
Indian and Pakistani Hackers must realize the importance and ignore such attacks in the future.