A major power breakdown (blackout) occurred across Pakistan after the frequency of the National Grid decreased early on Monday.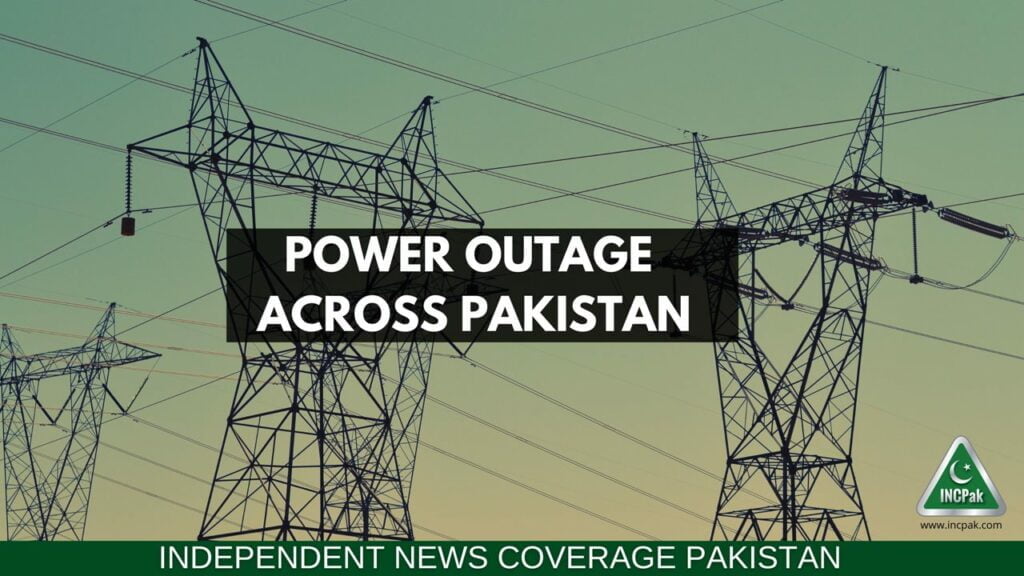 According to the details, the power outage affected all major cities, including Islamabad, Lahore, Karachi, Multan, and Quetta.
The power breakdown occurred near 7:00 am on Monday and social media users took to social media to report the electricity failure.
In Islamabad, the electricity supply to 117 grid stations has been suspended. Meanwhile, the Islamabad Electric Supply Company said they are in contact with the regional control centre.
A similar scenario was reported in Lahore as major areas were without electricity.
However, The Electricity has been partially restored in the Capital City Islamabad at 9:38 am.
Read more: Gold Rate in Pakistan Today – 23 January 2023
Follow INCPAK on Facebook / Twitter / Instagram for updates.