MANSEHRA: In another tragic incident, two women were victims of a gang-rape in Darband Tehsil of Mansehra in Khyber Pakhtunkhwa (KP) according to police on Thursday.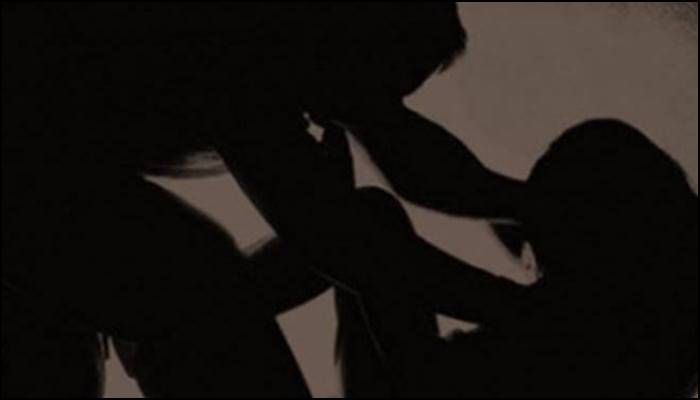 Darband police on Thursday arrested two rapists, Abdul Jameel and Najam Saqib, involved in the heinous crime after the gang-rape video of the horrific incident went viral on social media.
However, a third suspect is still at large but District Police Officer (DPO) Sadiq Baloch has assured that the offender will be taken into custody soon.
According to the details provided by DPO Baloch, three men brutally gang-raped and tortured two young women in Darband Tehsil of Mansehra, filmed the entire ordeal and uploaded the gang-rape video on social media.
Read more: Justice for Ahsan: 7-year-old raped, killed in Lahore.
The DPO stated that they were made aware of the incident after coming across the viral video of the gang-rape and initiated action against the accused in the clip that was being shared on social media groups.
Furthermore, the police was able to identify the culprits through help of citizens in the area and take them into custody and also confirmed this from the people present at the time of addressing media personnel.
DPO Mansehra while addressing media regarding the incident asked the gang-rape victims to come forward and become plaintiff for registration of the case against the culprits and record their statement in front of the court.
Currently, a report has been lodged against the accused with Station House Officer (SHO) Darband Police Station as the petitioner.
According to the DPO, the investigation is underway and police is trying to collect more evidence related to the case and present it before the court.
The officer also thanked everyone involved in the investigation and citizens in the vicinity for their cooperation and support during the whole process of finding culprits involved in the Mansehra gang-rape incident.
This is the media briefing by the DPO Baloch:
Such horrific incidents are becoming increasingly common across the country which has led to the government approving an Anti-Rape Ordinance which will help expedite cases of sexual abuse against women and children.
Read more: President Alvi approves Anti-Rape Ordinance 2020.