According to GEO News report, Manzoor Pashteen of the Pashtun Tahaffuz Movement (PTM) has been arrested from Peshawar on Monday and handed over to the law enforcement authorities on a 14 day judicial remand by a court in Peshawar.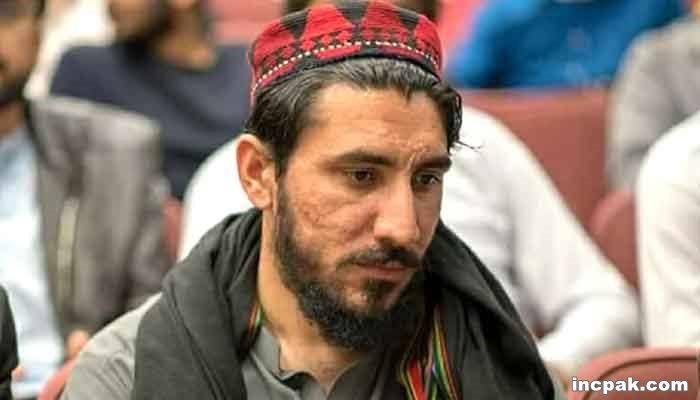 Based on the report by Dawn, a case was registered against the PTM chief Manzoor Pashteen in DI Khan on January 18, 2020 under the sections 506 (punishment for criminal intimidation), 120-B (punishment of criminal conspiracy), 124 (sedition), 153-A (promoting enmity between different groups) and 123-A (condemning the creation of the country and advocating the abolishment of its sovereignty) of the Pakistan Penal Code.
Manzoor Pashteen was arrested from Shaheen Town in Peshawar early on Monday and according to reports he is being shifted to Dera Ismail Khan.
According to GEO News, an offiical from the Tahkal Police Station said:
The PTM chief is being shifted to Dera Ismail Khan where an FIR has been registered against him.
According to reports, Manzoor Pashteen along with other leaders of the PTM gathered on January 18 in Dera Ismail Khan where the PTM Cheif allegedly said that basic human rights were violated in the 1973 Constitution.
The FIR (First Information Report) also added that he made derogatory remarks about the state.
Soon after his arrest, Twitter began to trend with the incident with the hashtag #ReleaseManzoorPashteen trending at no. 1 on Twitter Pakistan.
Read more: Three ministers removed from the KP cabinet.
Follow INCPAK on Facebook / Twitter / Instagram for updates.