ISLAMABAD: Khyber Pakhtunkhwa Senior Minister for Tourism Muhammad Atif Khan on Saturday inaugurated Margalla Ridge Trail-5 between Haripur and Islamabad. Addressing at the inaugural ceremony he said Kumrat tourist spot would be developed as a national park. It will help showcase the province as a tourism brand to the world and attract more tourists.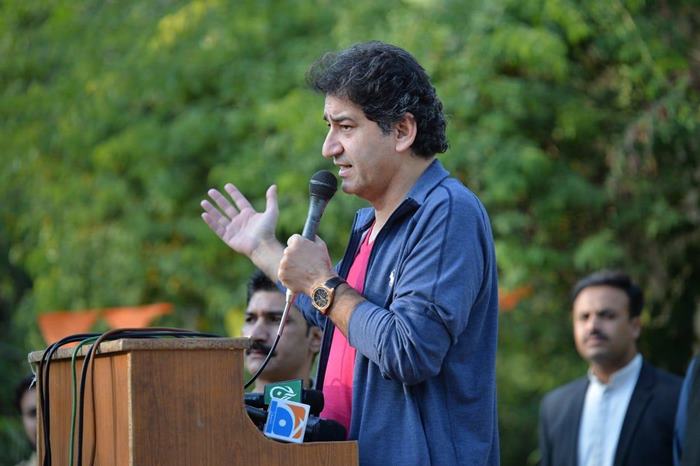 READ MORE: Top 10 must-visit places in Islamabad
Speaking further he said  Margalla Ridge Trail and Walking Track at Margalla Hills National Park, is a master plan prepared by the KP government. The development of new tourist sites under which 10 tourist destinations, including Kumrat, Kalam, Nathiagali, and others would be restored on modern lines.
Islamabad :: New 44 KM trail is inaugurated at Margalla Hills National Park that will lead up to Khyber Pakhtunkhwa

Senior Minister of Tourism, Culture, Youth @AtifKhanpti attended the ceremony#KPKUpdates pic.twitter.com/xBPf72Je1t

— Tehreek-e-Insaf (@InsafPK) November 3, 2018
Others present at the ceremony were Islamabad Mayor Sheikh Ansar Aziz, KP Secretary Sports, and Tourism Shahid Zaman, Commissioner Malakand Zaheer-ul-Islam, Chairman Wildlife Management Board Dr Aneesur Rahman, General Manager Tourist Information Centres (TICs), Muhammad Ali Syed.
Margalla Ridge Trail-5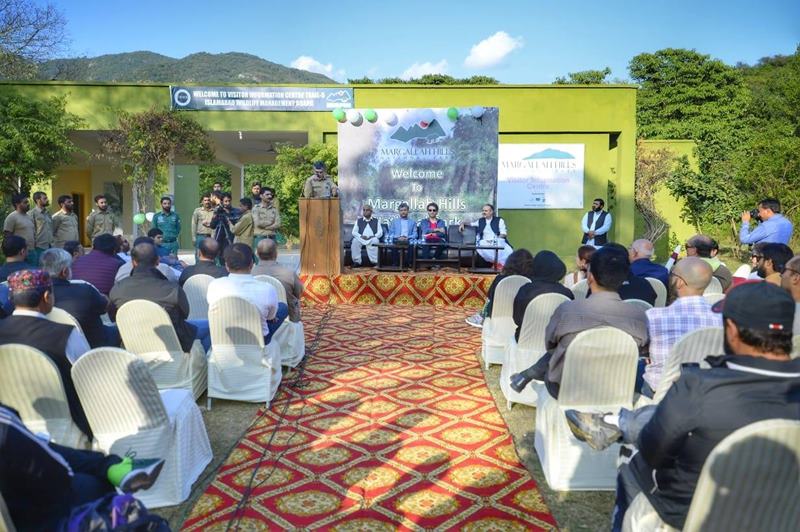 The 44-kilometer long Trail-5 traverses between Margalla Hills National Park, Islamabad, and Haripur district of Khyber Pakhtunkhwa, which is being developed for visitors and tourists. According to officials, over 35-kilometer track lies in Khyber Pakhtunkhwa.
The trail has three different interconnected paths. One is the normal one which has a spring called Ficus Spring and the last one is named as Trail-5 Dangerous. It is unique among the popular trails of Margalla Hills Islamabad. Its terrain is at some point steep and at some point plain. It will offer a good combination of hard and relax time with the exception of the Trail 5 Dangerous.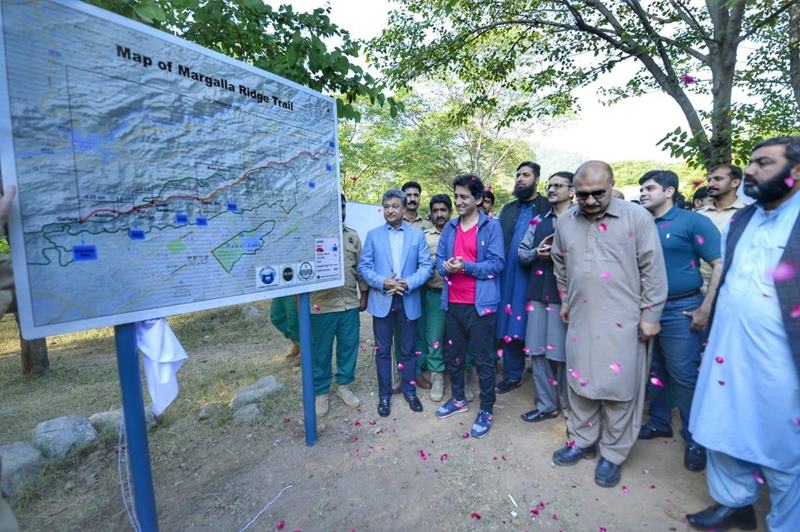 The Ficus Spring will give a refreshing experience. One can refill water bottles with the natural and fresh/clean water from the spring and can even splash some water on the face for refreshing.
Most part of the trail passes through the picturesque, calm, clean and green areas of Haripur in Khyber Pakhtunkhwa with available camping spots.
The senior minister directed that such camping spots for the relaxation and stay of the tourists be developed on an urgent basis.
He said that though the KP government had very limited resources. The tourism sector however would be developed on the priority basis to bring about a visible change for the better.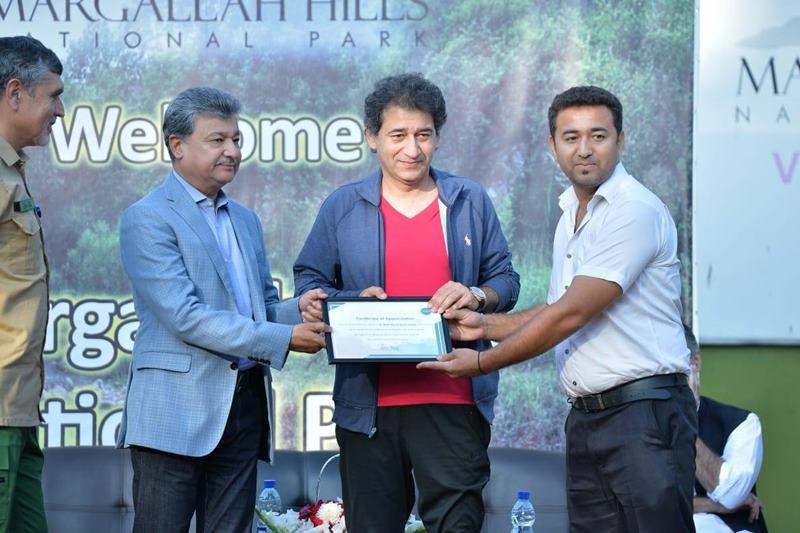 Atif Khan said:
"God has bestowed us with the most beautiful places which are already worth tourism and tourists enjoyment but the only thing we need is to preserve it."
He said that tourism spots in KP were never fewer tourists and eco-friendly than those of the world popular South Africa and Canada but one has to make it accessible and open to the tourists.
He said that the KP Tourism Department was working to open more and more tourists' spots to the public. He said that the KP government had established a Tourism Task Force as well as a Tourism Think-Tank and will establish a Tourism Authority to boost promotion in the province.
Earlier, Mayor Sheikh Ansar Aziz highlighted the MCI activities for the preservation and development environments and wildlife in Islamabad particularly Margalla Hills National Park.