The Government of Balochistan has announced two day mourning in the province over the deadliest tragic suicide attack in Mastung on Friday, in which 128 embraced shahadat including BAP candidate Nawabzada Mir Siraj Raisani and over 200 injured.
The Balochistan government has announced a public holiday on Saturday. All educational institutions will remain closed today.
Balochistan Awami Party Leader Nawabzada Mir Siraj Raisani embraced shahdat in the Suicide bomb blast attack during a corner meeting in Darin Garh area of Mastung district.
The funeral prayers of Siraj Raisani will be offered at 3:00pm in Sarwan House. He will be buried at native graveyard in Kanak. Other martyred peoples' funeral prayers will also be offered at Mastung.
Yesterday after blast, Siraj Raisani and others were injured and shifted to hospital where they succumbed to their wounds. His son was martyred in a blast a few years ago. Emergency has been declared in Quetta Civil Hospital. The attacker is said to be 25.
Mastung attack turns out to be one of the deadliest attack since 2014 in the history of Pakistan and Islamic State has claimed the responsibility.
Siraj Raisani, who is a candidate of Balochistan Awami Party and younger brother of former chief minister Aslam Raisani, was on way to the election campaign when the blast occurred.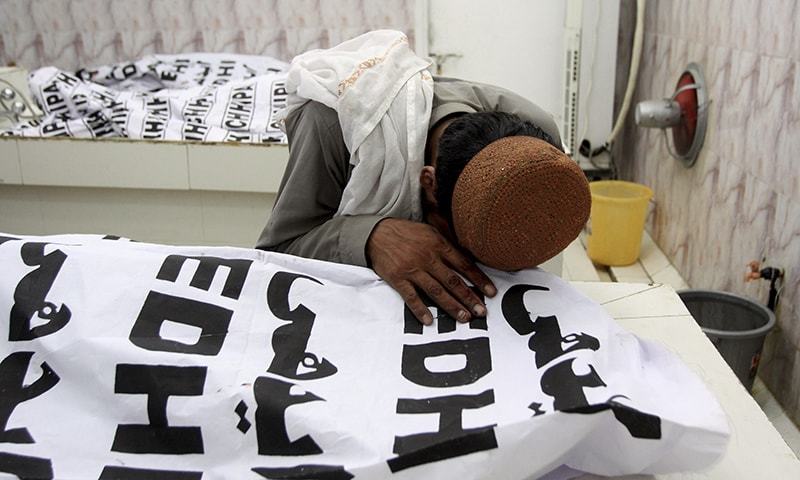 ECP Postponed General Elections in PB-35
Meanwhile, the Election Commission of Pakistan has postponed the elections in PB-35 due to martyrdom of Siraj Raisani.
PTI chairman Imran Khan, PPP leader Syed Khurshid Shah and JI ameer Sirajul Haq have condemned the suicide attack on the convoy of Siraj Raisani.
Mastang: Blast targeting Siraj Raisani's convoy, 7 killed 35 injured