Lahore: Government of Punjab has suspended Mobile service in Lahore according to the latest tweets, Mobile service suspended at around 1:05pm this afternoon.
The Interior Ministry has allowed the Punjab government to suspend mobile phone service in the provincial capital ahead of Nawaz Sharif and Maryam Nawaz's return.
According to media reports, the mobile phone service has been suspended in areas near Lahore airport.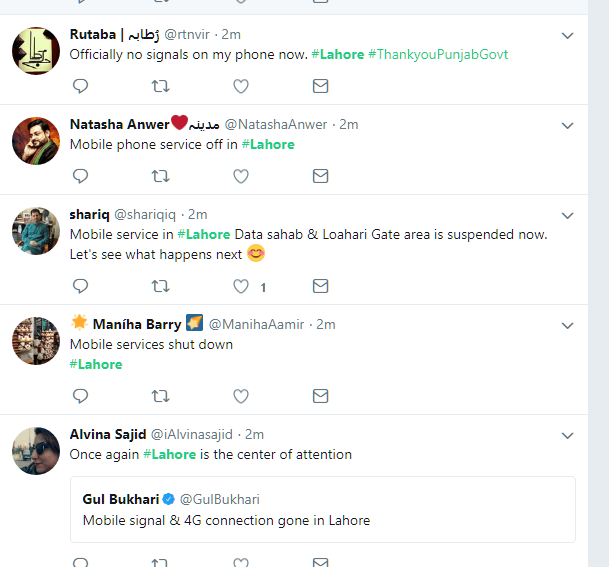 As convicted Former Prime Minister Nawaz Sharif and Maryam Nawaz are expected to arrive at Allama Iqbal International Airport, Lahore by 6:30pm and containers are placed all across the city, whereas PML-N workers also been arrested yesterday.
Read More Traffic Plan for Lahore