KARACHI: Muhajir Qaumi Movement Haqiqi (MQM-H) held a power show (Jalsa) in Bagh-e-Jinnah Karachi chaired by MQM-H Chief Afaq Ahmed on 26th December 2021 demanding Southern Sindh as a separate province for Muhajirs.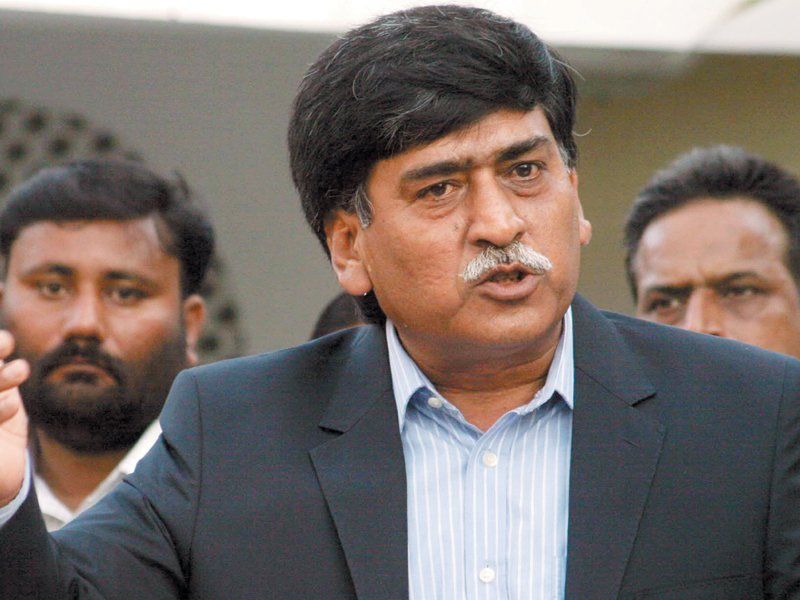 Once again splitting Sindh into two provinces came in limelight after the controversial statement by Chief Minister Sindh, Syed Murad Ali Shah in the Sindh assembly where when he referred to Urdu Speaking as the minority and criticized the federal government for not ignoring Sindh's issue and said 'Don't force us to take a different direction.'
The Controversial statement by CM Sindh turned out to be no less than a spark to the fire, CM Sindh was warning Federal Government to stop neglecting Sindh, hence the opportunity grabbed the attention of the Muhajir community to demand a separate province.
Muhajir card is being played in the province Sindh, in which MQM-Pakistan and Pakistan Tehreek-e-Insaaf MNA Aamir Liaquat said If the government can hold talks with Taliban's (TTP) why can't they talk with Altaf Hussain.
Read More: Amir Liaquat Wants Govt to Hold Talks with MQM's Altaf Hussain
MQM Chief Afaq Ahmed criticized CM Sindh's statement and said to roll back 1973's constitutional act of 'Quota System' in Sindh according to the Afaq Ahmed, Muhajirs have to fight for their rights to form a Junubi Sindh (Southern Sindh) Province which consisting of port city Karachi, Hyderabad, Mirpur Khas and Badin district.
Afaq Ahmed urged all Muhajir leaders to the unit under the umbrella of MQM ( Muhajir Qaumi Movement) and publicly asked for forgiveness from MQM-P leaders, Farooq Sattar, Aamir, Advocate Anees, Anees Kaimkhani, and Mustafa Kamal.
New Muhajir Sooba Junubi Sindh (Southern Sindh)
Splitting Sindh into two provinces on the basis of ethnic geography has been on the agenda since the 80s and in mid-90s Pakistan Army conducted Operation Cleanup in Karachi afterward, General Musharraf empowered Muhajirs by awarding them Governorship and a puppet Chief Minister Arbab Hussain currently hocked with Pakistan Tehreek-e-Insaf's Mashup.
Pakistan Tehreek-e-Insaf emerged as the second most popular political force in Sindh in the 2018 elections but failed to resolve the issues, Pakistan Peoples Party (PPP) still dominates in rural areas and stands as the largest voter attention in decades.
Meanwhile, Sindhi Nationalists and Pakistan Peoples Party's stance had been the same on splitting Sindh province into two provinces, that we will die but will not let this happen.
Will the separation of Sindh going to resolve the issues? will there be peace among Sindhis and Muhajirs? What's the future of Karachi and Hyderabad once they fall under the new province? Or Will Pakistan Army let this happen?
Read More: Pakistan Approves First Ever National Security Policy
Follow INCPAK on Facebook / Twitter / Instagram for updates.