ISLAMABAD: National Disaster Management Authority (NDMA) has issued a warning of expected chances of aftershocks in the next 24 hours, after 5.8 magnitudes with 10-kilometer depth Earthquake hits Mirpur city of Azad Kashmir earlier today.
NDMA updates Provincial Disaster Management Authority (PDMA) of Balochistan, Sindh, Gilgit-Baltistan, Azad Jammu & Kashmir, ICT Islamabad, Jhelum (Punjab) and KP.
The notification was issued from the Prime Minister's Office (PMO)
Earthquake Aftershocks warning Notification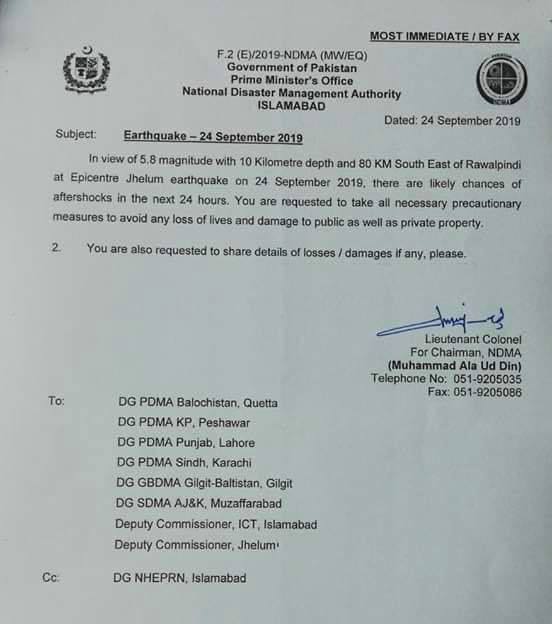 The quake was 10 kilometres deep 22.3 kilometres north of Jhelum along the boundary, the Jatlan area of Mirpur is severely damaged including Jehlum-Upper canal including other outskirts of Mirpur, such as Afzalpur and New City Mirpur.
Earthquake shook several parts of Pakistan, today. Four people have died and 76 have been reported injured. Massive damage to infrastructure is also reported.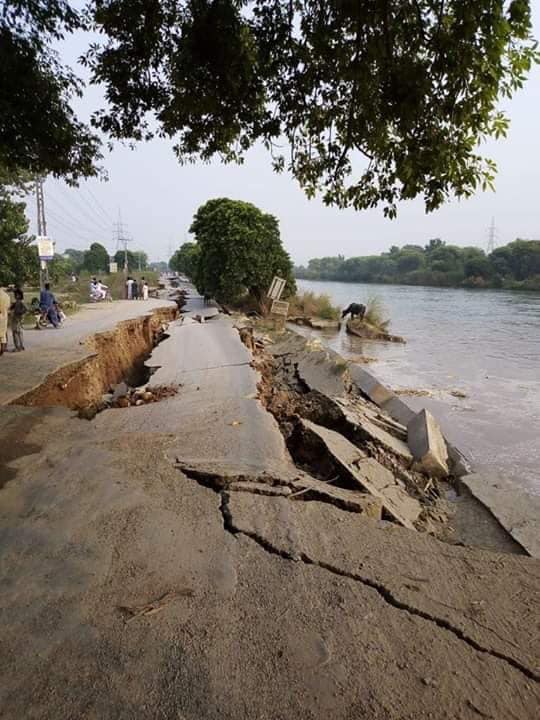 Read More: Earthquake: Four Dead 76 Injured, Infrastructure Damaged
Follow INCPAK on Facebook / Twitter / Instagram for updates.