Ankara and Islamabad have signed a deal for the sale of 30 Turkish attack helicopters, according to an election manifesto the ruling Justice and Development (AK) Party announced Thursday.
In a November 2017 interview with the Anadolu Agency, Pakistani Minister for Defense Production Rana Tanveer Hussain said his country planned to procure 30 attack helicopters and four naval ships from Turkey.
Hussain revealed that Pakistan was interested in the T129 ATAK helicopter, developed by the Turkish Aerospace Industries and the Italy-based AgustaWestland.
The gunship helicopter was added to the inventory of the Turkish Armed Forces in 2014.
On March 23, T129 ATAK helicopters from Turkey participated in a fly-past ceremony in the Pakistani capital, Islamabad.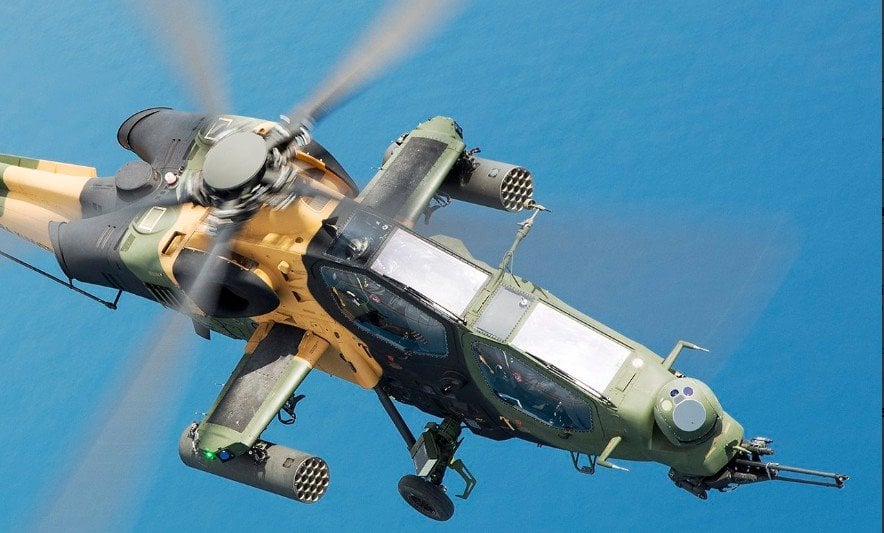 With the sales contract, the longstanding cooperation and bilateral relations between Pakistan and Turkey in the defense field gained a new dimension.
A series of talks have been held with various countries, including Pakistan, for the export of ATAK helicopters, which have proven themselves during operations with their superior capabilities. In this context, ATAKs have participated in various international events as part of these quests to showcase its capabilities.
The ATAK helicopter's features include high performance and maneuverability, asymmetrical weapon load, low visibility, sound and radar silhouette, high level of impact resistance and ballistic tolerance, which give the helicopter a versatile superior operational capability in various operations.
Equipped with up to 76 unguided rockets and 20 mm guns with 500 mm ammunition capacity for close air support missions, ATAK helicopters also feature eight long-range anti-tank missiles (UMTAS), 16 CIRIT laser guided missiles, eight Stinger air-to-air missiles for multi-purpose tasks, cutting-edge electronic warfare and electro-optical systems.