MUZAFFARABAD: Police use tear gas shelling on a peaceful demonstration of People National Alliance (PNA) reportedly one person has been killed and multiple injured while several others arrested on Tuesday.
Local Police tried to dispair a peaceful protest by people National Alliance (PNA) in Muzzaffarabad.
Brutal torture of Police on peaceful participants march in Muzaffarabad.
According to reports, Qazi Aslam Sahib died due to police tear gas shelling and brutal torture on protesters with over 100 people have been injured and dozens were arrested when a peaceful protest turned violent after local police intervened.
PNA held a peaceful protest in Muzzaffarabad expressing solidarity with Indian Occupied Kashmiris to denounce the curfew, sanctions and military oppression, stripping of the constitutional and political rights of the people in Indian Occupied Kashmir.
According our reporter, around 4000 people gathered in the protest in Muzaffarabad University ground.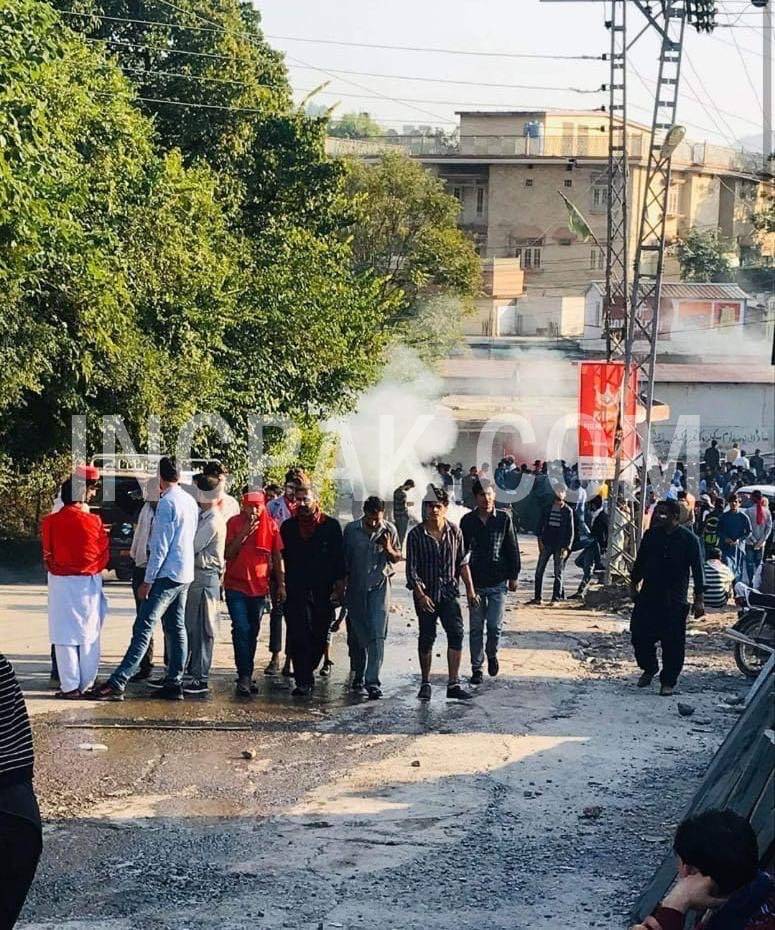 Read More: DG ISPR takes foreign diplomates to Neelum Valley
Follow INCPAK on Facebook / Twitter / Instagram for updates.