Trans-Peshawar is launched a new express route (ER-12) for the Peshawar Rapid Bus Transport (BRT) from Shah Alam (Charsadda Road) to Mall of Hayatabad.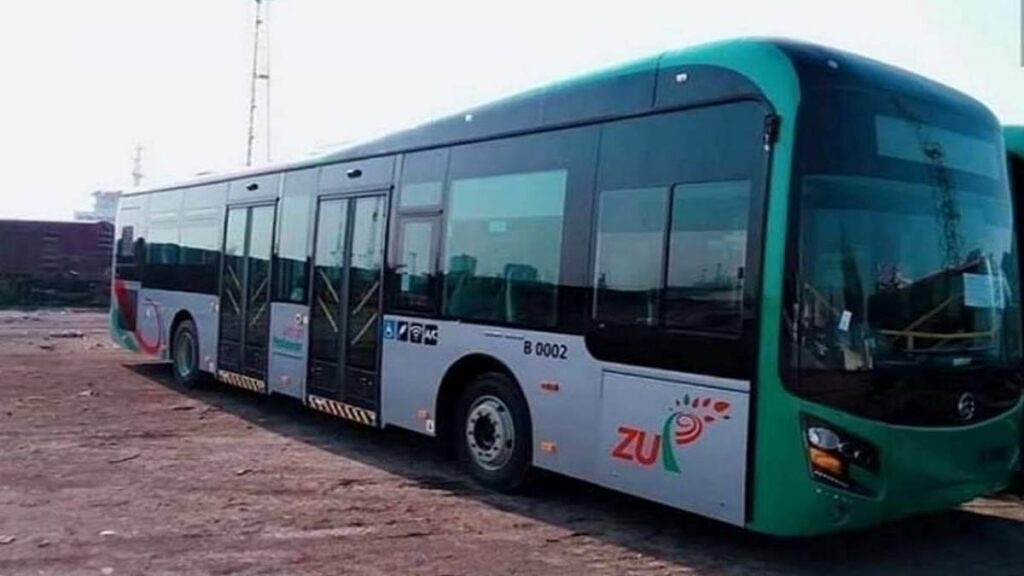 According to the details, the new Peshawar BRT route will start operating with 12 buses, while more buses will gradually be added on the ER-12 route in the coming weeks. It bears mentioning that a fleet of 12 buses have already arrived for the project.
The ER-12 route will start from Shah Alam Bridge and enter the main corridor at Malik Saad Station and continue till Mall of Hayatabad.
There will be a total of 11 stops on the Peshawar BRT route, including Shah Alam Bridge, Sewan, Bakhshu Bridge, Lande Sarak, Shaheed Tehseen Chowk, Charsadda Adda, Bacha Khan Chowk, Khyber Bazar, Saddar, Peshawar University and Mall of Hayatabad.
Peshawar BRT will also add other new routes to the service, which were announced by Trans-Peshawar at the end of 2022 and include a feeder route from Mall of Hayatabad to Phase 6 terminal via Phase 1 (DR-11), Chamkani to Malik Saad Shaheed through Ring Road (DR-4B), a suburban express route from Pabbi to Malik Saad Shaheed via Chamkani (SER-13) and Regi Model Town to Tehkal Paayan (DR-14).
These routes will be made operational one-by-one in the next few weeks.
Currently, the feeder route (DR-3B) is operational from Shah Alam Pul to Malik Saad Shaheed Station and covers a total of 22 stations in between, including Shah Alam pul, Wahid Garhi, Toda, Khazana, Faqir Abad, Sewan, Sugar Mill, Nasapa Balla, Nasapa, Muslim Abad, Bakhshu Pul, Ibrahim Abad, Habib Abad, Shero Jhangi, Landey Sarrak, Nishat Mill, Bhudhni Pul, Shaheed Tehseen Chowk, Charsadda Adda, Eid Gah, Shahi Bagh, Khyber Bazaar, and Bacha Khan Chowk and Malik Saad Shaheed.
However, the introduction of the new express route (ER-12) will help divide the 17,000 passengers that are transported on the DR-3B route and make the service more efficient.
Read more: Peoples Bus Service Karachi – Updated Routes.
Follow INCPAK on Facebook / Twitter / Instagram for updates.