The Peshawar Bus Rapid Transit (BRT) stations and buses were vandalized just a day after its inauguration by Prime Minister Imran Khan resulting in 250 cops being deployed across the city to keep the law and order situation at these stations in control.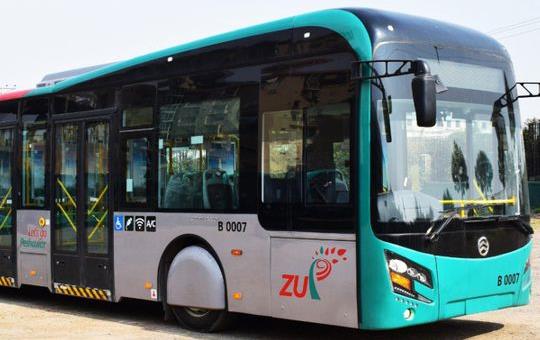 A video went viral on social media showing men climbing on top of the buses at the Peshawar BRT station and jumping over fences not even leaving ticketing machines that were broken into by locals and passengers.
Read more: PM launches first anti-stunting Ehsaas Nashonuma Program.
There were even reports of staff and security personnel getting beaten and attacked by people of Peshawar.
The Rs. 70 billion Peshawar BRT Project was launched on 13th of August by Prime Minister Imran Khan after being delayed multiple times. The project consists of 27.5km main track and 31 stations with feeder routes of 62km and 146 stops.
The main track is connected to seven different areas of the city making it easy for residents to commute at cheap rates because the price of tickets ranges from Rs. 10 to Rs. 50 depending on the distance.
Furthermore, Prime Minister Imran Khan said that special tickets for students will be introduced so it is easy on their pockets and help them commute without hassle.
Read more: Justice for Julie Khan: Arrested in an alleged fabricated case.