The petrol prices in Pakistan are expected see a decline from 1 October 2022 due to a sharp decrease of POL rates in the international markets.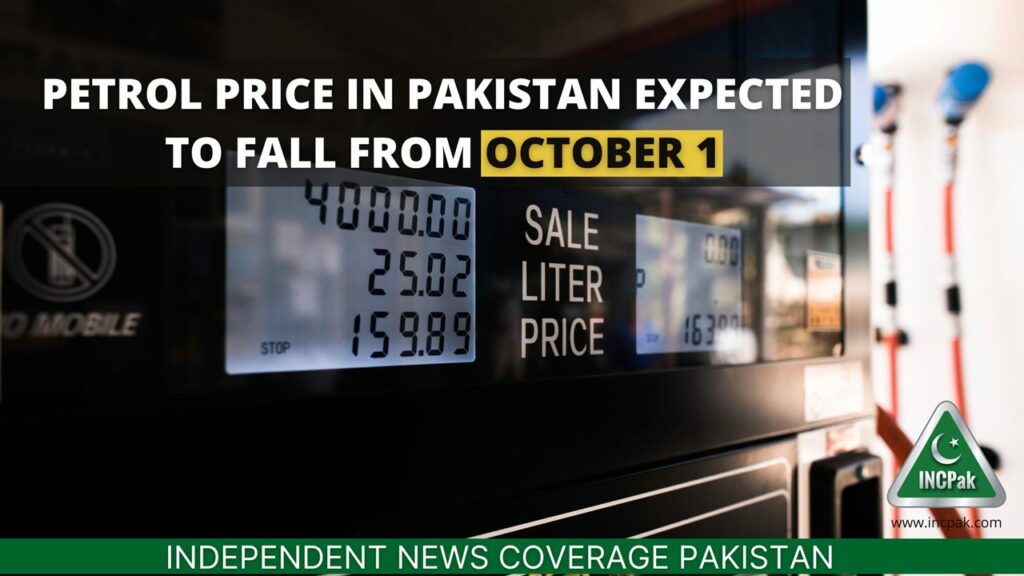 According to the details, the new petroleum prices will be based on the oil rates in the international market till September 29.
However, the decline in prices of petrol and diesel in Pakistan will only be possible if the government decides to maintain the petroleum levy (PL).
According to reports, if the government maintains the PL, we can expect a reduction of Rs. 5 per litre on petrol and Rs. 15 per litre on diesel.
It is pertinent to mention that under an agreement with the International Monetary Fund (IMF), the government must increase the petroleum levy to Rs. 50 per litre.
The current rate of petroleum levy stands at Rs. 37 per litre for petrol and Rs. 7.50 for diesel.
Current Petrol Prices in Pakistan
| PRODUCT | NEW PRICE (PKR) |
| --- | --- |
| Petrol | 237.43 |
| High Speed Diesel (HSD) | 247.43 |
| Kerosene Oil | 202.02 |
| Light Diesel Oil (LDO) | 197.28 |
Read more: PM Sasta Petrol, Sasta Diesel Relief Package – How to Apply.