ISLAMABAD: The petrol prices in Pakistan expected to increase by Rs. 20 from 1 March 2021, according to the recommendation summary submitted by the Oil and Gas Regulatory Authority (OGRA).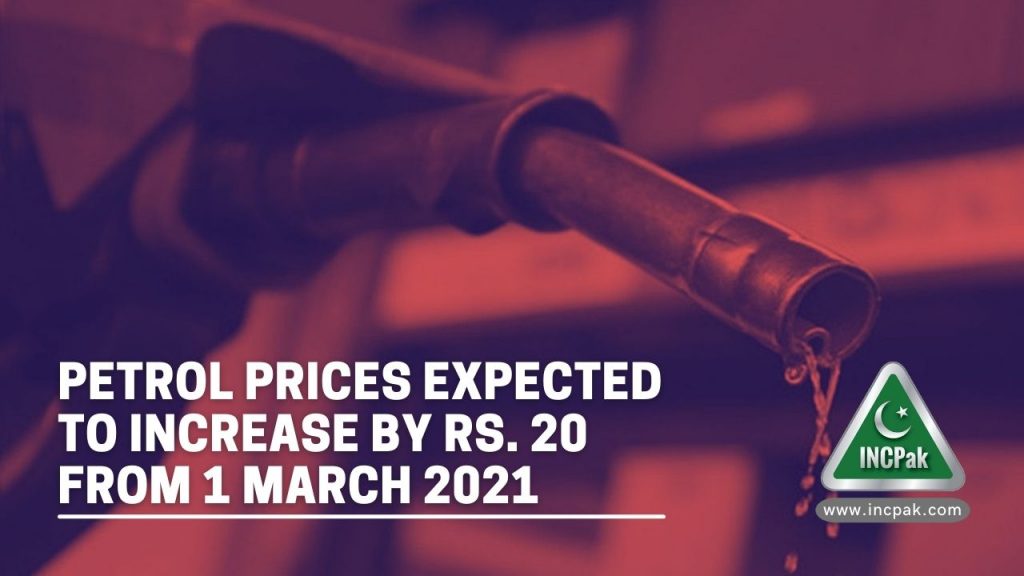 The Oil and Gas Regulatory Authority (OGRA) has recommended to increase the petrol price in Pakistan by Rs. 20.7 per liter, according to the summary sent to the Petroleum Division.
Furthermore, OGRA has also recommended to increase the diesel price in Pakistan by Rs. 19.61 per litre from 1 February 2021 but the final decision will be taken by the Prime Minister Imran Khan by tomorrow night.
If the Government approves the new petrol prices in Pakistan, these will come into effect from 1 March 2021 for a period of 15 days.
It is pertinent to mention that the federal government did not increase petrol prices on February 15 for the second half of this month.
The current petrol price in Pakistan is Rs. 111.9 per litre while diesel is being sold for Rs. 116.07 per litre, Kerosene for Rs. 80.19 per litre and light-speed diesel for Rs. 79.23 per litre.
Read more: Dollar rate in Pakistan – Daily Updates.