Prime Minister Imran Khan has approved the increase in the salaries of federal government employees after the chaotic Islamabad protest.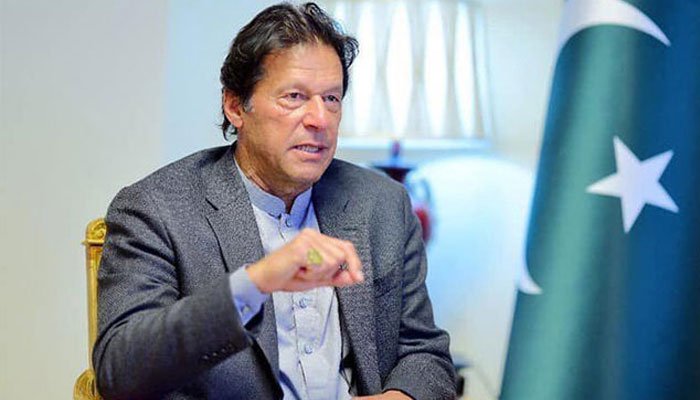 According to the details, the premier was briefed regarding the matter by the representatives of the negotiating committee comprising of Interior Minister Sheikh Rashid, Defence Minister Pervez Khattak and Minister of State for Parliamentary Affairs Ali Muhammad Khan.
Prime Minister Imran Khan was also briefed by the Ministry of Finance regarding the burden that will be put on the national exchequer as a result of the increase in salaries of federal government employees.
After the briefing, the prime minister approved an increase of 20 percent in the salaries. However, it bears mentioning that the final decision will be taken by the cabinet and a notification will be issued accordingly after the approval.
The federal government employees were demanding a 40 percent raise in their salaries and gathered in Islamabad after their leader Rehman Bajwa and nine others were arrested overnight. Furthermore, the protestors announced that they would march towards the Parliament unless their demands are met and the arrested personnel released by the authorities.
The police even resorted to use of tear gas shelling once the Islamabad protestors started moving towards the Parliament and at one point event closed the doors to the secretariat bringing the government machinery to a halt.
Many protestors were also arrested after clash with the police at D-Chowk. However, the government has ordered their release as part of the successful negotiations that took place between the two parties after the Islamabad protest.
سرکاری ملازمین کے نمائندوں سے حکومتی کمیٹی کے مذاکرات

تنخواہیں بڑھانے کے حوالے سے مذاکرات کامیاب

باقائدہ اعلان آج (جمعرات) کو دن دو بجے کیاجائے گا۔

اجلاس میں تمام گرفتار سرکاری ملازمین کو رہا کرنے کا فیصلہ-1/2

— Sheikh Rashid Ahmed (@ShkhRasheed) February 10, 2021
Read more: Islamabad protest puts traffic at a standstill.