LAHORE: The police arrested two main suspects after Maryam Fatima, a 23-year-old pregnant girl was found dead in Lahore at the city's Jinnah Hospital emergency ward.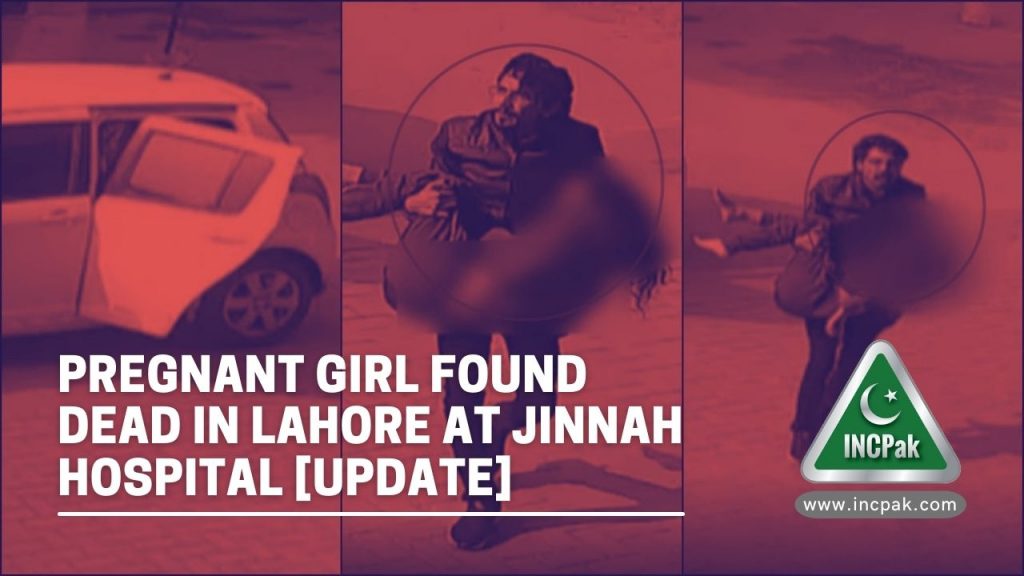 According to the details, the suspects have been identified as Usama and Owais and both of them can be seen in the CCTV footage obtained from the hospital.
Based on the CCTV footage, that went viral on social media, Usama can be seen getting out of a white Suzuki Swift and leaving the dead body of the pregnant 23-year-old girl, Maryam Fatima, at the emergency ward of Jinnah Hospital in Lahore.
Read more: Man leaves dead body of pregnant girl at Jinnah Hospital in Lahore.
The two suspects immediately fled the scene but the police with the help of the CCTV camera footage tracked down the suspects and took them into custody.
Police sent the body of the pregnant Maryam Fatima, the 23-year-old girl found dead in Lahore for medico-legal formalities and later handed the corpse over the family. The initial post-mortem report revealed that Maryam was pregnant and allegedly died due to excessive bleeding during an unsafe abortion.
The main suspect told police that he was friends with the 23-year-old girl, who died due to complications during her abortion after which he and his accomplice decided to shift the body to the hospital.
Moreover, the police claimed to have arrested the woman involved in the unsafe abortion of the 23-year-old girl, including the assistant of the woman involved in the medical procedure.
However, in an interview with a local media outlet, the 23-year-old girl's father said that his daughter was in Lahore to submit her university fee and get her degree but he lost contact with her after the collection of money.
"Her course was completed and the university said she will be given the degree after the fee is submitted," her father told SAMAA TV.
Read more: Rawalpindi couple convicted of raping, filming minors girls.