Former Prime Minister Imran Khan and Pakistan Tehreek-e-Insaf (PTI) Chairman, Imran Khan, has announced the much-hyped "Azadi Long March" against 'imported government' to Islamabad on May 25. The decision came following the PTI's core committee meeting held in Peshawar on Sunday.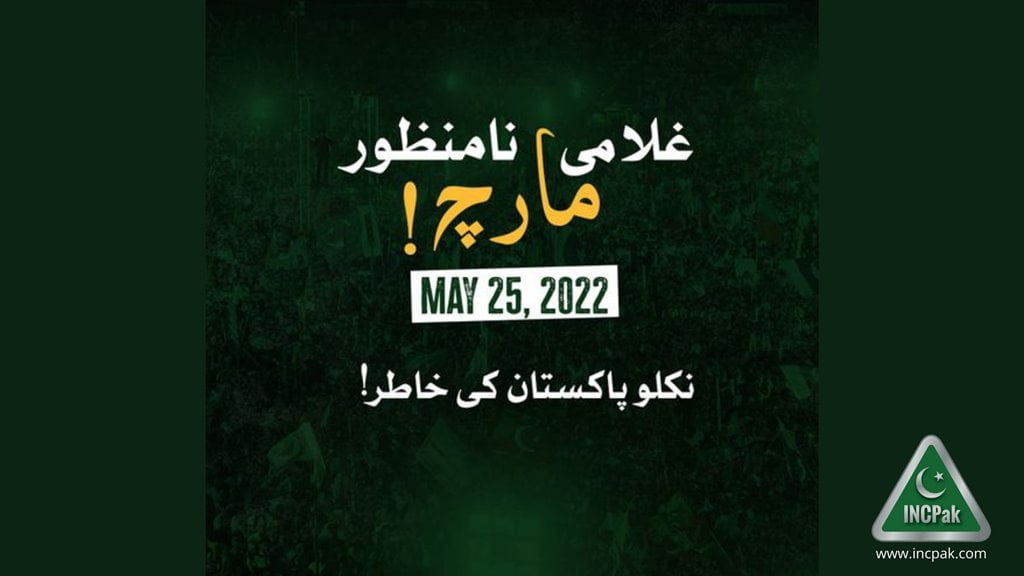 "I am inviting the entire nation. People belonging to all walks of life, including laborers, ex-service men and others should participate in the march for the real freedom of the country," said Imran Khan while addressing the news conference along with other party leaders.
"I will meet you on May 25 on Srinagar Highway at 3pm," he added, while announced the PTI's long march against the coalition government and demanded them to call early elections and dissolve assemblies. Imran Khan said that his party would stay in Islamabad until the date for the new election is announced.
"We are ready to sacrifice our lives for our freedom, we will not accept the 'imported government' under any circumstances." he added, while warning authorities against creating hurdles in the long march participants. He said that PTI will take legal action if this happens.
Imran Khan, before announcing the date for PTI's long march, explained the reasons for initiating the anti-government movement dubbed as "Azadi March." He added that the current coalition government is the result of a foreign conspiracy and interference.
"The United States colluded with corrupt individuals for a regime change in Pakistan… I tried my best to stop this conspiracy from happening but unfortunately we could not foil their attempt," said Imran Khan, adding that US under secretary Donald Lu threatened Pakistan with consequences if the no-trust motion was not successful.
Imran Khan has been holding back-to-back rallies across the country as part of his 'Azadi Movement' to rid the country of any foreign interference and achieve 'real freedom' while delivering the nation from the 'slavery' of the 'US-backed' coalition government.
Read more: Riphah University Trends On Twitter As Girls Allegedly Go Missing.
Follow INCPAK on Facebook / Twitter / Instagram for updates.