PTI has bagged 14 seats from Karachi in General Election 2018. This is a true face revolution (PTI Chairman) Imran Khan had promised and challenged himself.
Karachiities has clearly rejects Muhajir card (MQM) and Pakistan surf Party (PSP) Mustafa Kamal, Karachi ones had a very strong hold of MQM and PPP. Now the Karachiites have refused the mandate of both the parties. PTI has bagged 14 seats from Karachi out of 21.
Twenty-Two years of nonstop and untiring efforts of PTI Chairman, Imran Khan has finally paid off. Defeating the long and deep rooted PPP and MQM seemed impossible ones but, "NOTHING IS IMPOSSIBLE !!"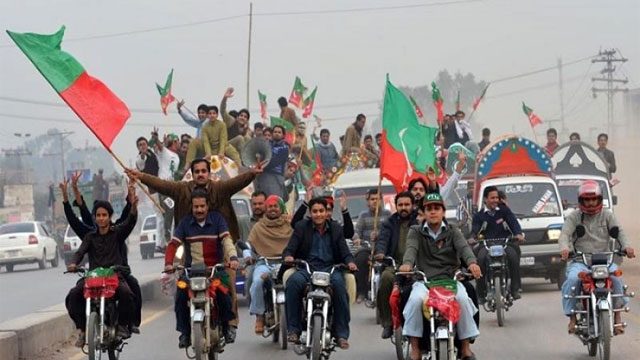 PTI has emerged as the major party from the city of Karachi as well. This is in true sense called a revolution, the revolution Imran Khan had promised. No other party could have ever done what PTI has done in Karachi.
PTI has spread like Tsunami in Pakistan in this General Election 2018.